VOLVAMOS, PAINTINGS IN A CYCLE TO BE UNVEILED
The Galería del Paseo Lima presents Volvamos (Let's Return), the solo show by Sylvia Fernández under the curatorship of Nicolás Gómez Echeverri.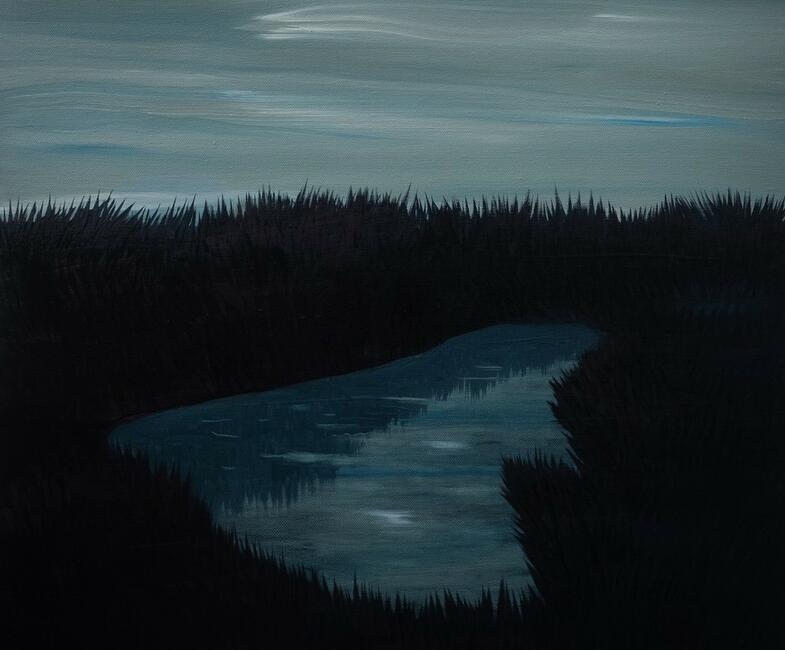 The curatorship raises a reflection on the bets that Sylvia makes in her pictorial practice, one of them being time as an unavoidable factor in her work, and with it an approach to memory, the imaginary and the common.
Gómez Echeverri postulates in the curatorial text, "Sylvia Fernández's work reveals her particular willingness to surrender to everything that the practice of painting provides her as an action articulated with her daily life, which explores her intimacy and in whose background she finds the strange and inexplicable of a humanity that is common to all." Although the work on display deals with the course of time and the pronunciation of the passage, the title of the exhibition also provides indications about the circularity implicit in the running and traversing of temporal segments.
As personal as it is universally essential, Fernández's painting draws on her desires and dreams, and uses the shape of the body and its fragments to dialogue with nature, air, water, earth, reaching the erotic, the emotional and the human. In a figuration that retains its mystery, the artist transmits a density from which the viewer does not escape.
Sylvia Fernández (Lima, 1978) studied at the Escuela Superior de Arte Corriente Alterna, where she graduated with a gold medal in 2002. Since then she has participated in group and individual exhibitions both in Lima and abroad. Among them are Vamos Desapariciendo (Salón ACME, 2020) and Conversaciones con Carmen at ICPNA Miraflores (2019). She has participated in various competitions, being a semifinalist in the BP Portrait Award (London, 2017) and a finalist in the Focus Abengoa Foundation (Spain, 2005), Passport for an Artist (Lima, 2004), among others. She has also participated in fairs such as ARCO (Spain) and Art FairCologne (Germany). Her work is part of different local and foreign collections.
Volvamos
Until September 18th
Galería del Paseo
Calle Borgoño 770, Miraflores. Lima Peru
Related Topics
Subscribe
to receive the latest news and articles written by experts
May interest you