ABRA GALLERY EXHIBITS PAINTINGS BY JUAN CARLOS PORTILLO IN 'IT WILL BE BETTER THAN YESTERDAY'
It is an individual exhibition by the Venezuelan artist Juan Carlos Portillo made up of a set of 23 works that unfold in the room as a journey towards memory, where the flight of birds and a translucent atmosphere on the canvas trace a network that introduces the viewer in an anachronic album, the artist's personal blog, according to the gallery representatives.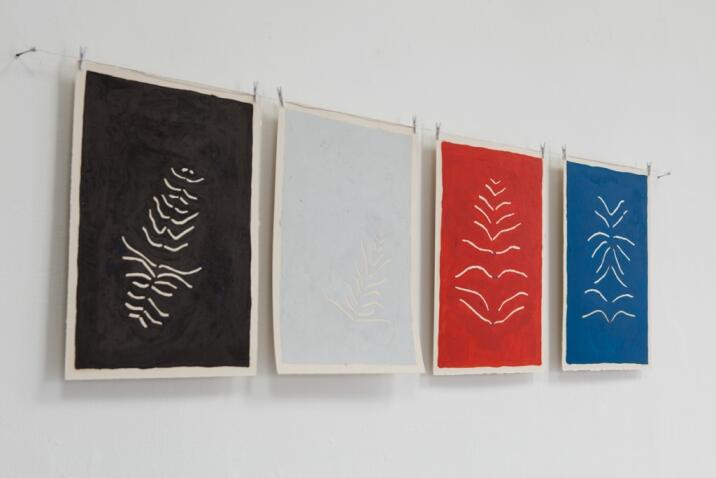 "Before social networks existed as containers and projectors of our lives, the relationship with our daily experiences was different. The images we saw, the sounds we heard, the things we touched, lived in our memory with a particular strength. Not having the means to preserve them, to carry them with us daily, we were looking for a way to memorize even the most intimate details of each experience, so our return to them was mediated by what we could remember over time. Understanding the traps that this entails: forget, change, fiction, transform. Memory is a chance, we remember and forget, we remember so as not to forget, we remember to live again, we remember to return". In this way, Paola Nava warns in the exhibition text about a game with the past and the present, and in it an inevitable journey
In this trip to the interior of a country that exists in his memories, Portillo paints his history to return, each stroke brings to the present impressions of that daily life that he now remembers, forgets and imagines; they are oil landscapes in which we move from the personal to the collective, from the local to the universal.
He re-inhabits the details, transforms the elements, movements and sounds that made up his sight. "In such a way, we could say that in the paintings of 'It will be better than yesterday' lies the very experience of a geological process, since in them layers of paint accumulate that the artist modifies, transforms and extracts like the sediments typical of a landscape", adds Paola Nava.
Juan Carlos Portillo (Valera, 1989) studied Visual Arts with a mention in Graphic Design at the University of Margarita (UNIMAR). He has exhibited in different group and solo shows at the national level, in addition to having exhibited his work in Spain, Germany, Hungary, United States, Colombia and Chile. During 2017, his video Looking For Horizons, made with artist Luis Mata, was selected for the Getty Research Institute's Video Art in Latin America project. He currently lives and works in Madrid, Spain.
"Será mejor que ayer" (It will be better than yesterday)
Until August, 8th
Galería ABRA
Av. Ávila con 8va transversal, Los Chorros,
Caracas, Venezuela
Subscribe
to receive the latest news and articles written by experts
May interest you