WHAT ARCOmadrid LEFT US IN ITS 2023 EDITION
ARCOmadrid ended its 2023 edition with a strong presence of Latin American galleries and artists, more than 93,000 visitors, and works that move and challenge.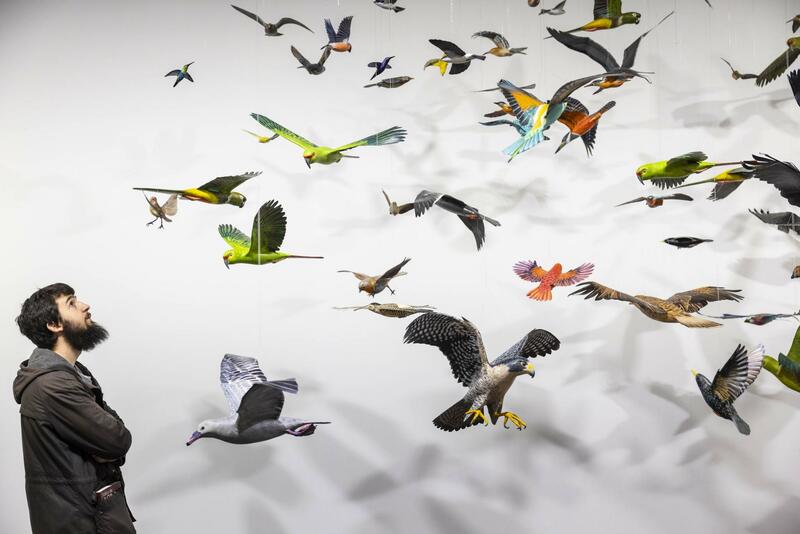 This 42nd edition had a total of 211 galleries from 36 participating countries taking a step further and investigating past, present and future artistic practices throughout the proposals and contents presented.
The relevance of the galleries and the artistic programs that have made up the contents of this edition have been the best claim to attract national and international quality collecting. The atmosphere of optimism that has breathed this edition has shown the recovery of the market's confidence, which has translated into an excellent sales dynamic, with acquisitions by collectors and buyers, as well as by different public institutions that have incorporated new pieces to their museums and collections.
Acquisitions at ARCOmadrid 2023
Among the institutional and corporate purchases confirmed in this edition of ARCOmadrid 2023 are those of the ARCO Foundation; Reina Sofia Museum; Madrid City Council for the Museum of Contemporary Art; Helga de Alvear Foundation; Aldo Rubino Foundation for the Museum of Contemporary Art of Buenos Aires MACBA; TBA21 Thyssen-Bornemisza Art Contemporary; María Cristina Masaveu Peterson Foundation; among others.
Awards at ARCOmadrid
National and international institutions and companies share the support and recognition of artistic creation at ARCOmadrid, through the awarding of several prizes.
Portuguese gallery Monitor, with works by Lucia Cantò and Elisa Montessori, has won the Lexus Award for Best Stand and Artistic Content at ARCOmadrid 2023.
Likewise, São Paulo's HOA gallery won the IX Opening by Allianz Award, recognizing the work of artists Laís Amaral and Ayrson Heráclito. In addition, the Romanian gallery ZINA and the Valencian gallery THE LIMINAL received a special mention from the jury.
Cervezas Alhambra has awarded the seventh edition of the Cervezas Alhambra Emerging Art Prize to artist Alberto Odériz for his work Si se pareciera a algo, ya no sería el todo, chosen by an international jury of experts from among the finalist proposals.
For yet another year, illycaffè has supported young emerging artists at ARCOmadrid with the XVI illy SustainArt Prize, awarded on this occasion to the artist Cristina Mejías, represented by the Alarcón Criado and Rodríguez Gallery.
Brazilian artist Zé Carlos García, from the Pasto gallery in Buenos Aires, has won the 1st Six Senses Ibiza Sustainable Art Prize, a new award at ARCOmadrid.
The SOLO Collection has awarded its Acquisition Prize to the work 'La liberación del mito', by the artist Sandra Vásquez de la Horra, from the Senda Gallery.
The Catalina d' Anglade Prize has been awarded on this occasion to the work by Ester Partegàs –Nogueras Blanchard–, which is added to the collection's holdings.
Nunca lo mismo. Latin American Art
It was curated by Mariano Meyer and Manuela Moscoso and had a selection of artists from Latin America with a total of 11 galleries such as Jaqueline Martins -Hudinilson Jr. and Lia D Castro-, Max Mater -Nicolás Guagnini-, Karen Huber -Ana Segovia-, Crisis -Aileen Gavonel and Javer Bravo de Rueda-, Proyectos Ultravioleta -Jessica Kairé- and Hache -Florencia Böhtlingk.
Subscribe
to receive the latest news and articles written by experts
May interest you