AN ACT OF SEEING THAT UNFOLDS
The Reina Sofia Museum of Art proposes an approach to the Susana and Ricardo Steinbruch Collection with the exhibition Un acto de ver que se despliega (An act of seeing that unfolds).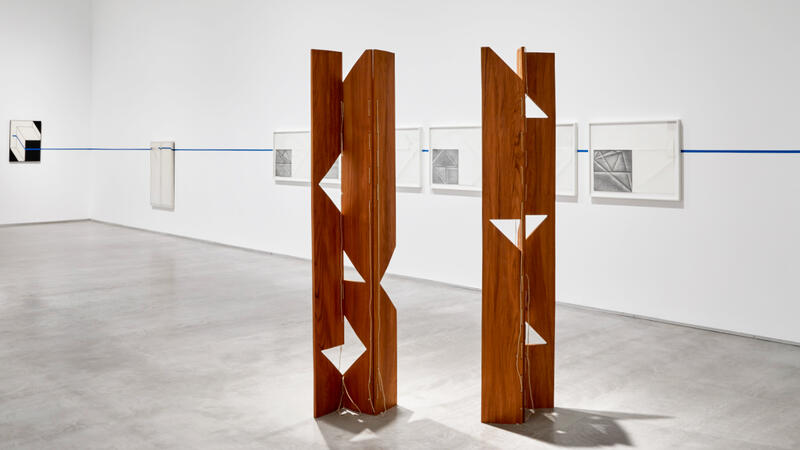 The collection constitutes an important collection of different temporalities and geographies focused, above all, on Latin American contemporaneity -especially Brazilian- and on the artistic practices that took place in Eastern Europe during the second half of the 20th century.
Curated by Manuel Borja-Villel in collaboration with Beatriz Martinez Hijazo, the pieces selected for the exhibition are articulated around the theory of gestures, coined by Czech-Brazilian thinker Vilém Flusser. For him, these rituals of perception –which may seem minimal and do not respond to a determined causality– not only make possible our own aesthetic and affective recognition, but are also at the base of a cartography of relationships and crossings that unite apparently disparate artists.
Thus, in a dialogic manner and far from a linear vision, a journey is proposed that begins with a specific project by Fernanda Gomes and that goes from the anti-art movements of the former Yugoslavia to neo-concretism or the artistic responses to the political events of the 1960s and 1970s in the aforementioned contexts. In the same way, an area is also dedicated to Mira Schendel and other types of unions are explored, such as those that cross the idea of territory or are installed in the experimentation with and from language.
Subscribe
to receive the latest news and articles written by experts
May interest you