ARCOmadrid 2023: THE MEETING POINT BETWEEN EUROPE AND LATIN AMERICA.
A total of 211 galleries from 36 countries are participating in the Spanish fair from February 22nd to 26th. Latin American art is present with 11 galleries.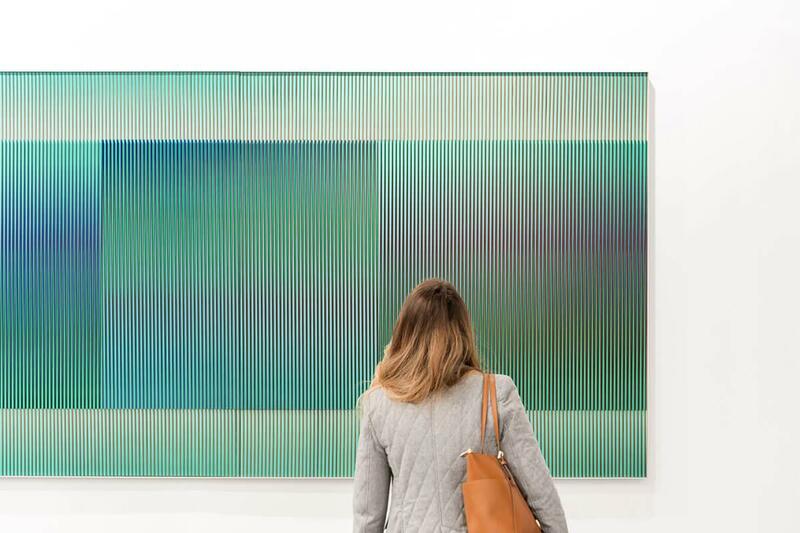 The International Contemporary Art Fair, ARCOmadrid returns with its 2023 edition with a strong presence of international galleries, giving visibility to artists and promoting knowledge and research on contemporary art.
ARCOmadrid takes a step further by investigating past, present and future artistic practices through the proposals and contents presented. In this edition, the participation of Spanish galleries represents 34% of the fair, with 71 galleries. On the other hand, the international segment accounts for 66% –140 galleries–, 21% of which are of Latin American origin, especially from Argentina, Brazil, Mexico and Peru.
In addition, this year's research theme is The Mediterranean: A Round Sea, curated by Marina Fokidis, with the advice of Bouchra Khalili, Hila Peleg and Pedro G. Romero, which aims to mobilize the relationships that run from bottom to top and from side to side in an effort to reach a meeting point for the shared intensities of this geographic area.
On the other hand, ArtsLibris will once again be present at ARCOmadrid. In this eighth edition, it presents 67 national and international exhibitors, to which will be added different presentations of publications in the Arts Libris Speaker's Corner space.
The section Never the Same. Latin American Art continues to investigate the diversity of artistic forms, practices and sensibilities from Latin America. It is curated by Mariano Meyer and Manuela Moscoso and will feature a selection of artists from Latin America with a total of 11 galleries such as Jaqueline Martins -Hudinilson Jr. and Lia D Castro-, Max Mater -Nicolás Guagnini-, Karen Huber -Ana Segovia-, Crisis -Aileen Gavonel and Javer Bravo de Rueda-, Proyectos Ultravioleta -Jessica Kairé- and Hace -Florencia Böhtlingk.
In addition, there are 20 Artist Projects, presented by 22 galleries, including Jan Zöller -Ehrhardt Flórez and Meyer Riegger-; Pae White -Elvira González and Neugerriemshneider-; Ugo Rondinone -Esther Schipper-, María Teresa Hincapié & José Alejandro Restrepo -Rolf Art-; Cristina Mejías -Alarcón Criado-; Stephan Rosemarie Schwarzwälder-; Pipo Hernández Rivero -NF/ Nieves Fernández-; Teresa Margolles -Peter Kilchmann-; ORLAN -RocioSantaCruz-; Andrea Canepa -Rosa Santos-; Evru / Zush -Senda-, and Julia Santa Olalla -T20-.
Subscribe
to receive the latest news and articles written by experts
May interest you