THE BROOKLYN MUSEUM PRESENTS "DEATH TO THE LIVING, LONG LIVE TRASH" BY DUKE RILEY
The artist has created a full-fledged maritime museum within the walls of the Brooklyn Museum, debuting approximately 250 new and recent works made entirely out of discarded plastic found in New York waterways. DEATH TO THE LIVING, Long Live Trash, a critical, provocative look at the ecological impact of capitalism across centuries, connects the history of American maritime art to current themes of environmental justice.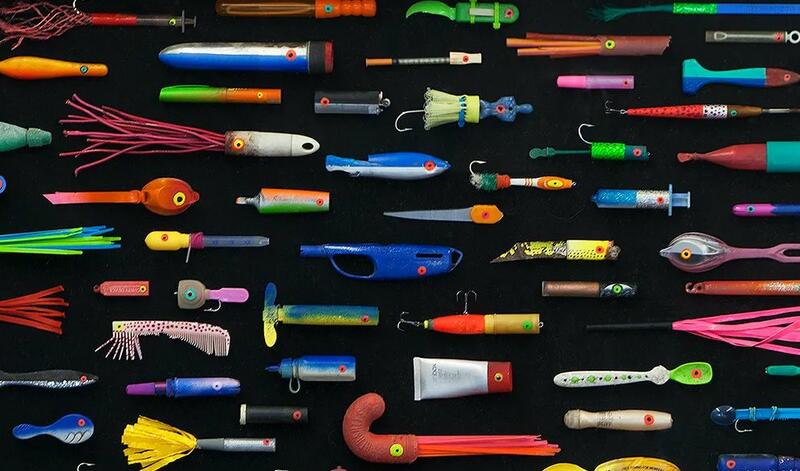 The exhibition presents a suite of new works by Brooklyn-based artist Duke Riley. Many are shown in the Museum's seventeenth- and eighteenth-century American period rooms known as the Jan Martense Schenck and Nicholas Schenck houses, which will be open for visitors to step inside for the first time. This immersive display emphasizes the exhibition's historical context and creates a vivid dialogue between past and present environmental devastation. The artist has also selected examples of nineteenth-century scrimshaw from the Brooklyn Museum's collection to draw further parallels between the whaling and plastics industries, and between the decimation of whale populations and of New York's waterways.
Riley's practice often tackles political and social issues and examines the relationship between the precarious nature of the waterfront and transgressive culture. The artist works across drawing, printmaking, mosaic, sculpture, performance interventions, and complex multimedia installations, intertwining obscure historical events with populist myths to shine light on social and environmental issues that remain unsolved. From presenting historical reenactments, such as his elaborate recreation of a Revolutionary War submarine mission in After the Battle of Brooklyn (2007), to scouring New York and northeastern beaches for the trash that he transforms into his canvases, Riley seeks to emphasize what nearby communities have at stake in the devastation of their regional ecosystems.
As part of the exhibition's call for visitors to assess the impact of their personal consumption of plastic, the Museum is developing partnerships with the New York Aquarium, among other institutions, and grassroots organizations to promote education around green consumer habits and the restoration of New York waterways.
Subscribe
to receive the latest news and articles written by experts
May interest you