BERLIN - "CHURCH FOR SALE" EXPOSES THE VIOLENCE OF POLITICS AND THE POETICS OF COMMUNITY
On its 25th anniversary, Hamburger Bahnhof – Museum für Gegenwart – Berlin shows important works from the Nationalgalerie Collection and the Haubrok Collection. A spacious architectural design was developed in the museum's Historical Hall especially for the occasion. Highlighted among the works are those by Alfredo Jaar and Ruben Ochoa.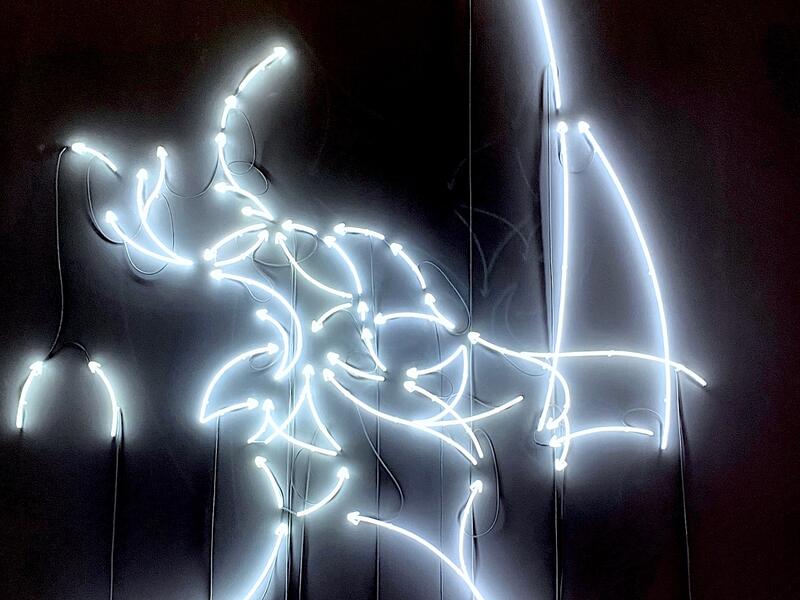 The represented artists approach art as a political activity against ubiquitous violence and aggression, marginalisation and the lack of protection of common goods essential to life. In their works, the artists address the vulnerability of human existence in its social and cultural contexts and examine power structures in the private and public sphere.
The Church for Sale exhibition takes its name from a series of works by Edgar Arceneaux from 2013 which shows billboards from the bankruptcy-threatened city of Detroit advertising the sale of church properties and, thus, the community-forming meeting rooms they provided. The exhibition brings together works of art that explore the tension between toughness and vulnerability in different social contexts.
The show includes sculptures, photographs, graphics, wall and video works by Edgar Arceneaux, Siah Armajani, Christoph Büchel, Tom Burr, Claire Fontaine, Jenny Holzer, Alfredo Jaar, Emily Jacir, Carolyn Lazard, Park McArthur, Rodney McMillian, Bruce Nauman, Cady Noland, Ruben Ochoa, Santiago Sierra and Kara Walker.
Julia P. Herzberg, Ph.D., highlights the works by Alfredo Jaar (b. Santiago de Chile) and Ruben Ochoa (b. Oceanside, CA). As the curatorial text adds, "The 2015 large-format installation (Kindness) of (Strangers) by Jaar (…) addresses the political structures of our world and the associated social inequality that also manifests itself geographically. The work's abstract lines represent the actual routes taken by refugees and persecuted people in the hope of finding refuge and kindness amongst strangers".
Ochoa's work "seeks ways to poetically break through the often brutal, isolating and marginalising constructions of urban structures that guide or hinder our movement in public spaces".
The exhibition architecture, conceived by architectural practice b+ (Arno Brandlhuber, Florian Jaritz, Gregor Zorzi), addresses the issues of the exhibition by making critical reference to the development plan approved for the area around the museum and the, as yet, not fully resolved future for the ensemble of buildings dedicated to art. It follows the construction line of the development plan and translates this two-dimensional line into a three-dimensional wall that cuts the Historic Hall in two along its north-south axis.
Subscribe
to receive the latest news and articles written by experts
May interest you