SEBASTIÃO SALGADO: AMAZÔNIA
The outcome of photographic expeditions in Brazilian Amazonia carried out from the late 1990s onward, but mostly between the years 2013 and 2019, the exhibition Amazônia, by Sebastião Salgado, is arriving at Sesc Pompeia, in São Paulo, Brazil, in the month of February.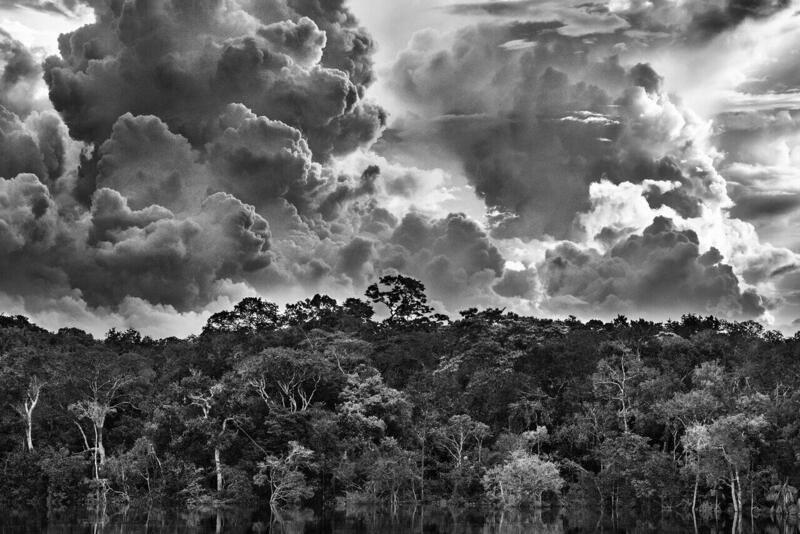 The show was inaugurated in May 2021 at the Music Museum of the Paris Philharmonic (France), and is currently being held at MAXXI Museum, in Rome (Italy) and at the Science Museum, London (England). Besides the more than 200 photographs that portray teeming landscapes and the life of indigenous communities, the show features seven original video statements by indigenous leaders about the problems they face for their survival in the forest while warning about the urgency of actions to ensure its protection and preservation.
Amazônia is the most recent photographic project by the award-winning Brazilian artist, recognized worldwide for his black-and-white images that establish a dialogue between nature and the human, published in books such as Other Americas (1986), Workers (1993), Exodos (2000) and Genesis (2013).
The show, conceived by curator and scenographer Lélia Wanick Salgado, offers an immersion into the forest based on large-format images surrounding spaces conceived like indigenous ocas. Her idea was to also create an interaction with the Amazonian soundscape through a work composed especially for the exhibition by French musician Jean-Michel Jarre, based on sounds originating from the tropical forest, such as the rustling of trees, birdsongs, the cries of animals and the roaring of waters. There are also two spaces with photographic projections, one of which shows forest landscapes set to music by the symphonic poem "Erosão (Origem do Rio Amazonas)," by Brazilian composer Heitor Villa-Lobos (1887–1959). The other features portraits of indigenous people, with an original composition by musician Rodolfo Stroeter.
Brazil is currently witnessing a series of threats to the indigenous peoples coupled with the annulment of environmental protection initiatives and the deployment of policies that encourage the unrestricted exploitation of the subsoil and the occupation of land—previously protected—by agricultural and livestock raising activities of massive environmental impact. In this context, the exhibition Amazônia is presented as a warning shout and a way of contributing to the debate on the future of one of the most threatened regions of the planet, a discussion that must be made in a broad perspective and with the participation of the inhabitants of the forest.
Sebastião Salgado: Amazônia
February 15 – July 10, 2022
Sesc Pompeia
R. Clélia, 93 - Água Branca, São Paulo - SP, 05042-000, Brazil
Related Topics
Subscribe
to receive the latest news and articles written by experts
May interest you