PUBLIC BOOK SIGNING – MANUEL MÉRIDA
Espace Meyer Zafra announced the public book signing on December 17,2022 at their gallery. From 2 pm to 6 pm, Manuel Mérida presents his first monograph, a special limited-edition with an original work integrated within the cover.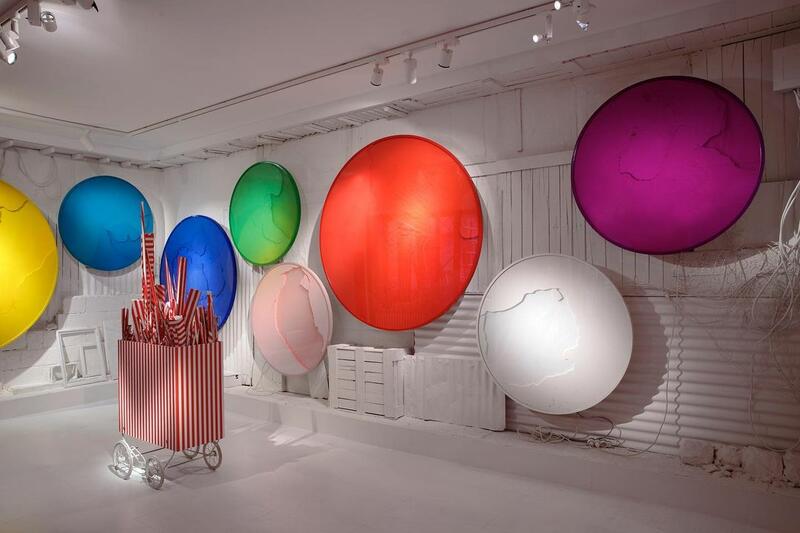 Presented jointly with the recent personal exhibition of Manuel Mérida at the gallery as well as his Carte Blanche at the Espace Monte Cristo, this book displays the artist's career and the broad research that led to his monochrome work as well as his monumental installations highly recognized by an established audience.
This monographic work includes a preface by the curator of the Louis Vuitton Foundation, Hervé Mikaeloff; a text by the Swiss curator Valentina Locatelli, as well as a republished text from 1976 by the distinguished Venezuelan art critic, Lourdes Blanco. The book was produced in two different formats: The first one comes in a limited-edition of 50 copies divided in three different colors (orange, yellow, blue), featuring an original pigmented artwork on the front cover. The second one comes in an unlimited edition with the work Cercle Jaune Manuel printed on the cover.
Manuel Mérida Public Book Signing
Texts by Hervé Mikaeloff, Valentina Locatelli and Lourdes Blanco
Design by Manuel Mérida, 2022.
184 pages. 34 x 28 cm. Limited edition of 50 copies signed and numbered by the artist.
From 2 to 6pm.
Espace Meyer Zafra. 4 rue Malher, 75004, Paris, France.
Subscribe
to receive the latest news and articles written by experts
May interest you