PAMM REINSCRIBES MARISOL ESCOBAR INTO AMERICAN POP ART
Pérez Art Museum Miami (PAMM) presents Marisol and Warhol Take New York, an exhibition featuring iconic artworks and ephemera by artists Marisol Escobar and Andy Warhol, opening on April 15, 2022. The exhibition not only offers a glimpse into Marisol and Warhol's close bond as friends and artistic collaborators, but chronicles the development of both artists' careers over an eight-year span from 1960–1968, while highlighting their influence on each other, their parallel rises to success, and their savvy navigation of the highly competitive 1960's gallery world.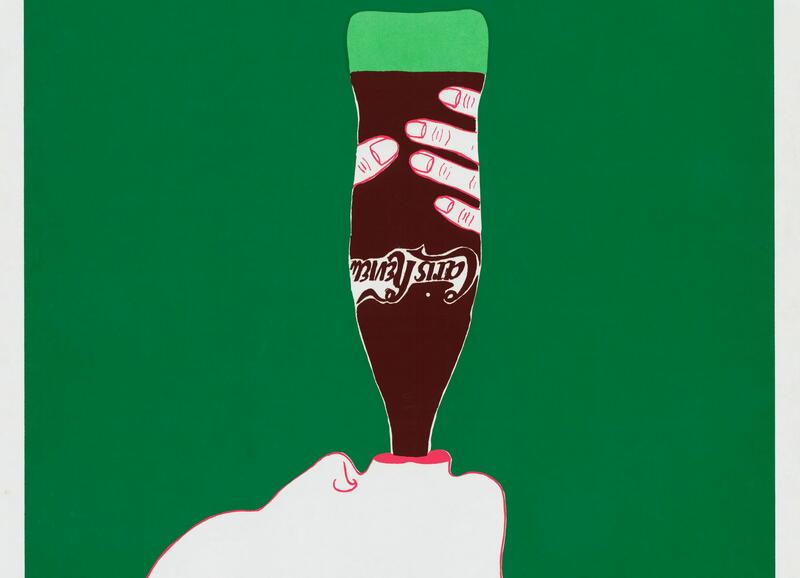 "We are thrilled to present Marisol and Warhol's work in Miami, a city that has cemented itself as a global leader in arts and culture," said PAMM Director Franklin Sirmans. "As pioneers in the presentation of international art, it is our honor and duty to provide a platform to showcase Marisol alongside Warhol and re-establish her as a significant global influence on American Pop art and beyond."
Born María Sol Escobar in Paris in 1930 to Venezuelan parents, Marisol quickly became a central figure in the burgeoning American Pop Art Movement that erupted onto the New York art scene in the 1960s. During this time, Marisol and Warhol—both paradoxically elusive and instantly recognizable—developed a deep friendship, often emerging from their studios to attend social gatherings together. Marisol and Warhol Take New York speaks to the symbiotic relationship between the two artists, who used each other as inspiration early in their careers.
The exhibition includes paintings, drawings, photographs, and archival material, along with rarely seen films by Warhol that give an intimate look into the life of Marisol, showing the artist in her studio and socializing with contemporaries John Giorno and Robert Indiana. The show highlights shared themes in the artists' works: iconic Pop subjects of Coca-Cola and the Kennedy family; the artists' roles as influencers in the 1960s New York gallery scene; and expansive ideas of installation.
"Nowhere has this story been told in such depth — this exhibition charts the friendship, inspiration, influence and growth that Marisol and Warhol shared during the most formative moments in their careers. Unlike Warhol, Marisol's celebrated work, explosive success in the media, and central place within the New York Pop story was nearly erased. This exhibition places her, along with Warhol, back in the center to show visitors their shared influences," said Jessica Beck, Milton Fine Curator of Art at The Andy Warhol Museum.
Located within a city made of diverse immigrant communities, PAMM lends a unique context for a celebration of Marisol, an artist of Latin American heritage with a distinctly global perspective. Marisol and Warhol Take New York asks the audience to consider what gives an artist influence in the art historical canon and complicates this narrative by presenting artwork by Warhol—one of the most acclaimed artists of the 20th century—next to artwork by Marisol, an undercelebrated female artist of Latin American descent. This exhibition further reflects PAMM's ongoing commitment to presenting exhibitions by underrepresented artists, including artists from Latin America, the Caribbean, and the African Diaspora.
Subscribe
to receive the latest news and articles written by experts
May interest you