JUMEX MUSEUM EXHIBITS URS FISCHER: LOVERS
Internationally recognized for creating works that are thoughtful, bewildering, and play­ful, Urs Fischer works across sculpture, photography, drawing, painting, and publishing, employing a variety of materials and processes that resist easy classification.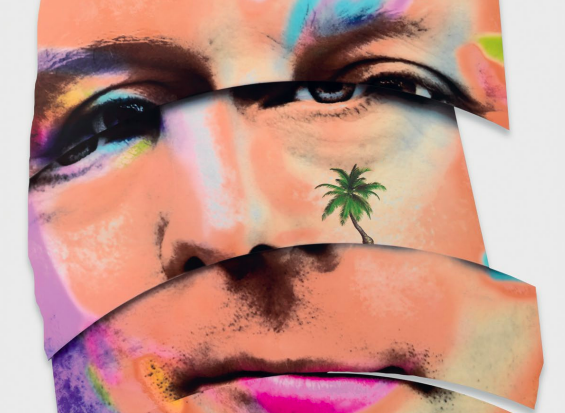 Urs Fischer: Lovers is a 20-year survey of Swiss-born conceptual artist. The exhibition is the first major presentation of Urs Fischer's work in Mexico and brings together works from international public and private collections and the artist's own archive, alongside new pieces made for the museum. Together, they exhibit the wide-ranging creativity, humor, and depth of the artist's practice.
Based in New York City, Urs Fischer began his career in Switzerland, where he studied photography at the Schule für Gestaltung, Zurich. He began showing his works in Europe in the mid-1990s. Fischer's first solo exhibition in an American museum was Urs Fischer: Marguerite de Ponty, exhibited across three floors of the New Museum in New York, in 2009. The exhibition, curated by the artist, featured immersive installations and hallucinatory environments.
At the Venice Biennale in 2011, he presented a wax copy of Giambologna's late-16th-century sculpture Rape of the Sabine Women, a monumental candle that was lit and slowly melted over the course of the event. In 2012, Fischer was the first living artist to have a monographic exhibition at the Palazzo Grassi, where his London studio was restaged and included a survey of models, sketches, notes, furnishings, and works of art. In 2013, a large-scale retrospective at Los Angeles' MOCA spanned both of the museum's locations—The Geffen Contemporary and MOCA Grand Avenue—and included physical interventions such as You (2007), for which the artist cut huge holes out of the museum wall. His works are included in the collections of The Museum of Modern Art and the Whitney Museum of American Art in New York, the Rubell Family Collection in Miami, and the Colección Jumex in Mexico City.
Related Topics
Subscribe
to receive the latest news and articles written by experts
May interest you