IVÁN ARGOTE WINS LAND ART COMMISSION IN DUBLIN
Sculpture Dublin announced Iván Argote as the winner of the St. Anne's Park land art commission.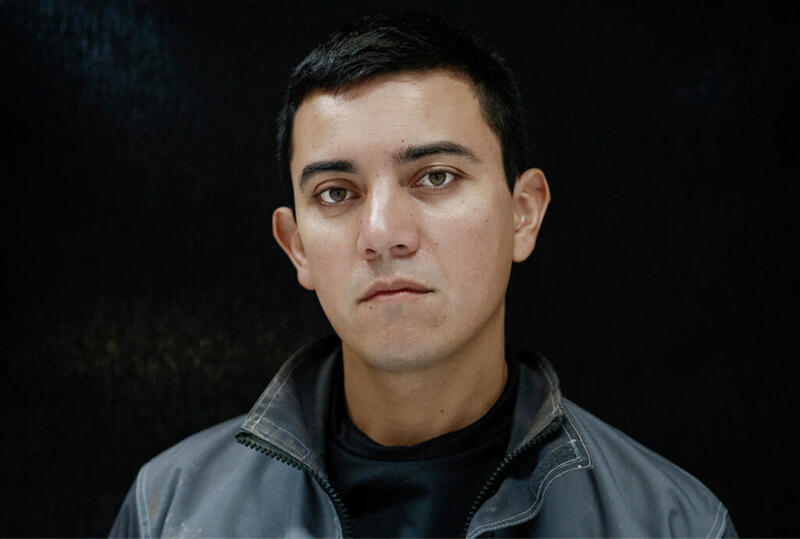 Argote has proposed an earthwork that engages with the view over the Dublin Bay biosphere. Through a single, emphatic gesture, the artwork will play with perspective and allow park visitors to experience a familiar landscape in a new way. Inspired by ancient monuments, architecture, and the park's historic garden follies, it proposes a simple ritual that can be performed repeatedly, each time creating a fresh encounter with land, sea and sky.
Iván Argote is a Colombian artist and film director based in Paris. Through his sculptures, installations, films and interventions, he questions our relation with others, with power structures and belief systems. He develops strategies based on tenderness, affect and humour through which he generates critical approaches to dominant historical narratives. In his interventions on monuments, large-scale ephemeral and permanent public artworks—such as his upcoming commissions at Université Sorbonne Nouvelle's new campuses, Sciences Po's (Paris Institute of Political Studies), or his installations for Desert X 2019 and in Douala, Cameroon—Iván Argote proposes new symbolic and political uses of public space.
Argote studied graphic design, photography and new media at the Universidad Nacional de Colombia in Bogotá and holds an MFA from the École Nationale Supérieure des Beaux-Art (ENSBA) in Paris. He has exhibited in Germany, the Unites States, Argentina, Mexico, Brazil, France, Spain; and was recently nominated for the prestigious Prix Marcel Duchamp 2022.
Sculpture Dublin is a Dublin City Council initiative designed to raise awareness of sculpture in Dublin and to commission six new works for parks and public spaces city-wide.
Related Topics
Subscribe
to receive the latest news and articles written by experts
May interest you