ENJOY THE PINTA CONCEPT EXPERIENCE – NOW OPEN
Miami's leading art fair for Latin American art opens its doors to the public at a new location. Promising exhibitions, emerging and established talents, and exciting announcements will feature in Pinta 2021. Tickets are available here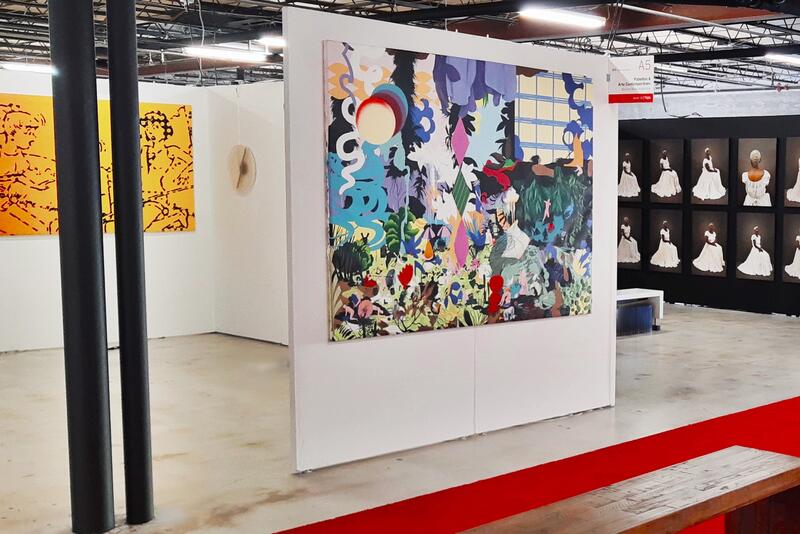 Presenting 43 galleries and institutions from 11 countries, this year's edition of Pinta offers the public an exceptional showcase of mainly contemporary art. After the pandemic and subsequent global crisis, Pinta aimed its efforts at providing artists and exhibitors an international platform with far-reaching visibility and commercial networks.
Highlighted this year are the Solo Projects and Special Projects sections, which offer distinctive attention to the expression of artists who illustrate the richness and complexity in Latin American identities, traditions, and popular cultures.
Curated by Oscar Roldán and Luis Fumero, the Solo Projects section provides visitors with the possibility to relate more personally and profoundly with the artists.
For the Special Projects section, curated by the esteemed Félix Suazo, the emphasis is put on social and ecological concerns as portrayed by artists Nan González, Martín Touzón and Lisu Vega. Very much related to issues faced in Miami, as well as globally, the installations in this section are an unmissable and eye-opening experience where aesthetics lead to philosophical and existential matters like interconnection, memory, the impact of human actions and the value of ancestral cultures and techniques.
As always, Pinta's Main Section includes an array of galleries exhibiting Modern and Contemporary art by internationally diverse artists. Some of these galleries are Nohra Haime (Unites States), Pabellón 4 (Argentina), Alagoas (Brazil), Ponce+Robles (Spain), Prima (Chile), and Salar Galeria (Bolivia).
As a novelty and to encourage young collectors, visitors at Pinta Miami will be able to receive free and personalized advisory for artwork purchases. Carried out by RedCollectors and Arte Global, the service will be catered to those who register and will be completely personalized. Register here
Pinta Concept will also host Live Talks with esteemed artists, curators and managers who will reflect on new narratives and the vindication of art in the face of the dispute; the challenges of contemporary art as new formats emerge; the social function of images and their circulation in contemporary society; among other interesting topics. Register here
Among the announcements in Pinta, Dagoberto Rodríguez was chosen yesterday as the winner of the EFG Latin American Art Award. Selected in PArC and Art Lima, Rodriguez is represented by the Piero Atchugarry gallery and until recently he was part of the Los Carpinteros group. His work, with an evident ecological concern, hold a futuristic narrative.
More contemporary than ever, and with expanding horizons, Pinta connects art lovers with art makers. It's more than a fair, it's a concept.
Pinta Miami 2021 www.pinta.art
December 2nd to 5th // Miami Art Week
225 NE 34th Street Miami, FL 33137
Subscribe
to receive the latest news and articles written by experts
May interest you