EFG LATIN AMERICA ART AWARD NOMINATION AT PINTA PArC
The EFG Latin America Art Award, in partnership with ArtNexus, announced Ximena Garrido-Lecca, from the gallery 80m2 Livia Benavides, Lima, as the artist nominated for its annual acquisition award. The work was selected at the Pinta PArC fair with the collaboration of Magali Arriola, art critic and independent curator, jointly with Celia Sredni de Birbragher, Director and Editor of ArtNexus.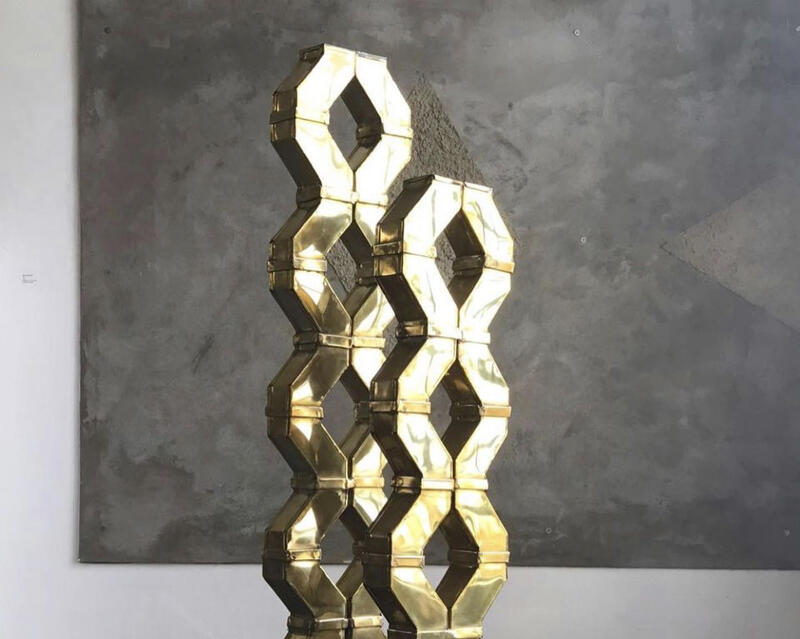 Ximena Garrido-Lecca was born in Lima in 1980. The nominated artwork is "Ductile I" from 2015. Garrido-Lecca has been working on a series of weavings made with copper electrical cables whose patterns and designs are based on structures of pre-Columbian textiles. The contrast between vernacular weaving techniques and contemporary technology systems refers to the changes and conflicts related to modernization in Perú. The nominated sculpture amplifies the gesture of the weaving to highlight its organized structure, thus questioning the cultural impact that Peru has suffered due to globalization and the appropriations that colonization brought for the techniques and traditions.
EFG Latin America Art Award, now in its twelfth year, was created to support a Latin American artist whose work is pre-selected through a juried process in Latin American contemporary art fairs throughout each year. The award aims to promote Latin American visual arts production and increase awareness of regional fairs among collectors worldwide.
This year, the nominated artists will be selected at the fairs SP Arte, São Paulo; Pinta PArC, Lima; arteBA, Buenos Aires; Ch.ACO, Santiago de Chile, and ArtBo, Bogotá.
As in prior years, once each of the finalists in the participating fairs has been nominated, the winning artist and artwork will be selected and announced in Pinta Miami during Art Week in Miami. The selected work will be acquired by EFG Capital and displayed in the EFG Latin America Art Award collection at EFG Capital's Miami offices.
Subscribe
to receive the latest news and articles written by experts
May interest you