DAGOBERTO RODRÍGUEZ WINNER OF THE EFG LATIN AMERICAN ART AWARD
The Cuban artist was selected for the EFG International acquisition award for his work El Fin (The End) exhibited at PArC with the Piero Atchugarry Gallery. The announcement was made in Pinta Miami together with Diego Costa Peuser, Director of Pinta, Victor Echevarria of EFG Capital and Celia Birbragher, Director and Editor of ArtNexus.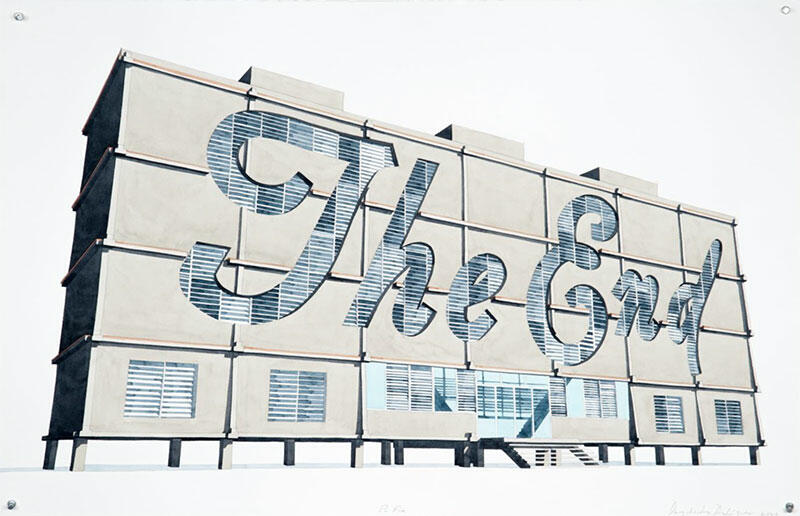 Dagoberto Rodríguez was born in Caibarién (Cuba) in 1969 and graduated from the Instituto Superior de Arte (ISA) in Havana (Cuba) in 1994. Until 2018, he was part of the Los Carpinteros collective, which he co-founded in 1992, and currently lives and works in Madrid.
His work has been exhibited in museums and institutions around the world and is part of collections such as the MoMA, Whitney Museum of American Art, Solomon R. Guggenheim in New York, Center Georges Pompidou, Tate Modern and the Museo Centro de Arte Reina Sofia, among others.
His work combines architecture, design and sculpture; and he uses humor and irony to reflect on art, politics and society. The work selected this year for the award is a watercolor that alludes to a fragile planet threatened to break, which quickly allows it to be located among the environmental concerns that run through contemporary society. "Like any vision of the future," writes José Antonio Navarrete about Rodríguez's work, "his also deals with anticipatory representations in which the illusions and despair, the fears, uncertainties and beliefs that feed us in the present have a place."
READ MORE: "DAGOBERTO RODRÍGUEZ: OMENS OF THE FUTURE"
EFG and ArtNexus have organized the award through a nomination process at six fairs in Latin America. The aim is to promote the production of visual arts by Latin American artists and to generate more awareness about regional fairs in Latin America among international collectors. The selection was made by Celia Birbragher, director and editor of ArtNexus, and an advisory curator at each fair.
The 2021 nominees were: Federico Ovalles from the Elvira Moreno gallery at ArtBo; Dagoberto Rodríguez from Piero Atchugarry Gallery at PArC; Alejandra Mizrahi from the Intemperie gallery at arteBA; Gustavo Nazareno from the Portas Vilaseca gallery in SP-arte; and José Caerols from OMA Galería at Ch.ACO.
As is tradition, the winning artist and artwork were announced at Pinta Miami during Miami Art Week. EFG Capital acquired the work to incorporate it into the permanent exhibition of the collection at EFG Capital's offices in Miami.
Artwork: El Fin (The End), 2020. Dagoberto Rodríguez. Watercolor on paper, 66 x 101.5 cm. Courtesy of Piero Atchugarry Gallery
Subscribe
to receive the latest news and articles written by experts
May interest you