NOMINED ARTISTS TO THE EFG AWARD IN ARTBO AND SP-ARTE
The EFG Latin America Art Award, now in its eleventh edition, was created to support the Latin American artists. The award aims to promote the continent's visual arts production and regional fairs among collectors around the world. From the Colombian ARTBO fair, the nominated artist is Federico Ovalles, and from the Brazilian fair SP-Arte, Gustavo Nazareno was nominated for his work "Guiné".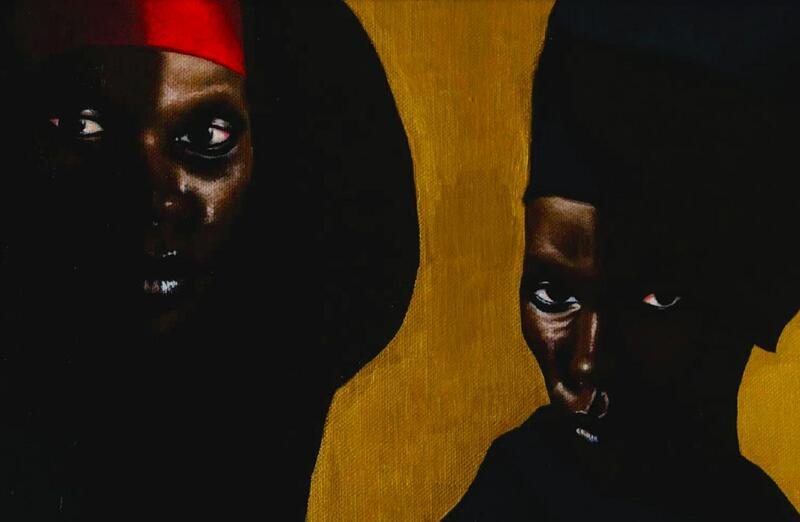 In collaboration with the medium ArtNexus, the selection of nominees takes place at the fairs SP-Arte (São Paulo), Art Lima and PArC (Lima), arteBA (Buenos Aires), Ch.ACO (Santiago de Chile) and ARTBO (Bogotá). Finally, the winner is announced at Pinta Miami, the most far-reaching Ibero-American art fair. Being this the case of an acquisition award, EFG Capital will acquire a representative work of art from the winning artist; The entire EFG Latin America Art Award collection is on permanent display at EFG Capital's Miami offices.
Federico Ovalles, from the Elvira Moreno Gallery, was the artist nominated in ARTBO. The work "Surface Matter No 12" belongs to a series of works made in acrylic and cement on a canvas of raw jute industrial sacks in which Ovalles creates geometric abstractions that depart from the rigid canons of geometry, taking expressionist characteristics in its execution. This work is soberly monochrome and in continuity with previous series in which deconstruction and the use of precarious and noble materials are a fundamental part of his iconography. Ovalles appeals to the Latin American collective unconscious in which an accumulation of personal and historical experiences -precariousness, emigration, concretism, geometry- are revealed in the materiality of his painting.
In SP ARTE, the selected artist was Gustavo Nazareno, from the Portas Vilaseca gallery. His work "Guiné" is part of the "Bará" series. This was developed and exhibited as a solo project at the fair, and includes oil paintings and charcoal drawings: together, these works are born from fables, poems and the artist's own spirituality. According to the work's critical text, the Nazareno builds a dreamlike, powerful and mysterious space that explores light and darkness in honor of art history but with a contemporary ethos.
Related Topics
Subscribe
to receive the latest news and articles written by experts
May interest you