MUAC EXHIBITS "MOTHERING. BETWEEN STOCKHOLM SYNDROME AND ACTS OF PRODUCTION"
Stockholm syndrome occurs when a victim establishes an emotional bond with their captors. With motherhood many women feel like this: their life is no longer theirs and escaping is impossible. However, the kidnappers are not the daughters or the sons. The perpetrator is the patriarchal system that, under the story of love, hides the tasks that sustain life while exploiting them. The works exhibited here reveal motherhood as a disputed concept. On one side is the violence of labor and legal demands; on the other, the struggles that intertwine like a tide around the need for reproductive rights and care strategies that escape capitalist accumulation. This is an example of the enormous political power of motherhood.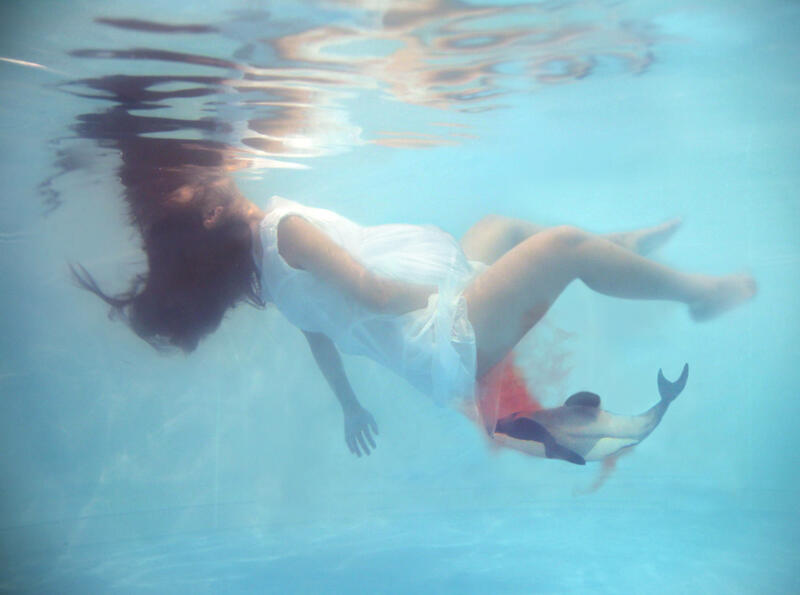 Historically, art that represents maternity has been made within the blind spots of the male gaze. Mothers almost always appear as archetypes of love, sacrifice, devotion, fertility and, sometimes, madness. For several decades now, productions on maternity, largely by women, have had other goals. This exhibition is a selection of pieces produced by artists from different generations and latitudes over the last twenty years.
The artists in this exhibition investigate phenomena such as forced sterilizations, clandestine abortions, obstetric violence, fertility industries, custody disputes, the imprisonment of migrant families, or inequality in the distribution of care and its outsourcing. These concrete experiences of motherhood cannot be understood in isolation. Each plot fits into social, racial and political logics that are integrated into the dominant economic system.
The exhibited works propose a new social contract for the experience of mothering. They are nourished by historical and futuristic perspectives, by visions of Amazonian, Andean and Tzotzil communities, as well as by feminist and queer approaches. The journey includes the struggle of Italian feminists in the seventies and the demands for justice for victims of violence in Mexico. Several works underline the need to break with the historical discrimination that artist mothers have suffered. Others explore interspecies reproduction as an alternative to the current ecological crisis. They all propose motherhood as a space that enables other policies and ways of life.
Here, the concept of mothering has nothing to do with a biological or ontological condition: it is the action of care and support. It demands relationships that—beyond the debate on the connection between the productive and the reproductive—open up to acts of production: of affects, of meanings, of roles, of rights, of exchanges, of life.
Artists: Helen Benigson, Paloma Calle, Chto Delat, Claire Fontaine, Lenka Clayton, Colectivo NoSinMiPermiso, Moyra Davey, Flinn Works, Raquel Friera, Regina José Galindo, Ana Gallardo, Zanna Gilbert and Maru Calva, Núria Güell, Ai Hasegawa, Amelia Hernández, Natalia Iguiñiz and Sixto Seguil Dorregaray, Pesin Kate, Paulina León, Cristina Llanos, María Llopis, Irene Lusztig, Mónica Mayer, Maruch Méndez and Mariano Santiz Gómez, Marge Monko, Daniela Ortiz, Frida Orupabo, Irma Poma Canchumani, RJRM, Adriana de la Rosa, María Ruido, Canan Şenol, Diego Teo, Carmen Winant.
Curators: Helena Chávez Mac Gregor, Alejandra Labastida
MUAC - Museo Universitario Arte Contemporáneo
Insurgentes Sur 3000
Centro Cultural Universitario
Delegación Coyoacán
C.P. 04510 Ciudad de México
Related Topics
Subscribe
to receive the latest news and articles written by experts
May interest you