ART, SCIENCE AND TECHNOLOGY - VIBRATIONAL STATES BY ALBA TRIANA AT MAMBO
The Museum of Modern Art of Bogota- MAMBO presents Vibrational States by artist Alba Triana. An exhibition that uses technology through multisensory experiences. The public will find pieces exploring energy and vibration; a line of inquiry that stems from a deep urge to listen to an invisible world.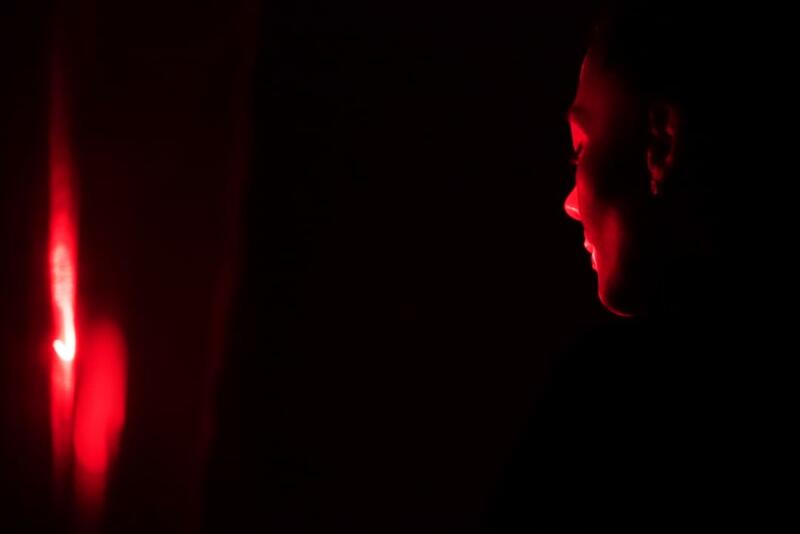 Alba Triana's artistic practice focuses on exploring the primordial intelligence of nature. Her work, which includes interactive installations, resonant spaces, sound and light sculptures, and vibrational objects, is hybrid and crosses interdisciplinary boundaries.
"These pieces depart from a premise: Nature is fundamentally active and interconnected. There is a vitality that inhabits everything, even in the inert. And that omnipresent vitality largely determines who we are, our interests, desires, issues, ideas, and everything that emerges from ourselves. With these works, I seek to expose this reality that eludes our senses, which flows inside and outside us, and to induce a deep sense of connection with the essential elements that animate and unite us." states the artist.
Vibrational States displays three site-specific new works conceived in close relationship with the Museum's space. They are displayed as three acts of a unique oeuvre that offers a multisensory experience, an immersive, participatory environment that can be heard, walk-through, and seen in both space and time.
Orbits (2021) is an installation of 10 pendulums displayed in the museum's atrium, suspended above magnetic films. Ten suspended spheres follow different trajectories in space, activated by electromagnetic fields which influence the complexity of both their single movements, and among each other. Every pendulum develops a more or less articulated action according to its position within the whole installation.
Foto 1
Entropic Ballet (2021) is another work based on the same physical phenomenon: electromagnetism. An installation of suspended needles is activated by an electromagnetic field which provokes unpredictable choreographies made of spontaneous movements. These inanimate objects evoke, in their actions, behaviors of natural systems, like a school of fish, a flock of birds, or a human crowd.
Fotos 2-3
Harmonic Motion (2021) is an immersive vibrational installation. A system involving acoustic energy and lasers activates a cymbal, amplifying the natural vibrations of this musical instrument to the point they become audible and visible. A complex arrangement of wave reflections alters the perception of the space, allowing different levels of sensitive engagement with the piece. A mesmerizing narrative of sound intertwined with waveforms offers the viewer the experience of an enchanting, meditative loop.
Fotos 4-6
After earning her Bachelor's degree at Javeriana University (Colombia), achieving Academic Excellence and Merits, Alba Triana was a Fulbright scholar and she obtained a double emphasis Master's degree in Composition New Media and Integrated Media at California Institute of the Arts. She pursued Ph.D. studies at the University of California, San Diego, for Music Composition.
Triana's work has been featured internationally in Némo—Biennale des Arts Numériques de Paris (France), Sónar+D Festival, Universitat de Barcelona, CCCB—Centre de Cultura Contemporània de Barcelona (Spain), ISEA—International Symposium of Electronic Arts (Colombia), CMMAS (Mexico). Triana has participated in festivals such as Futura, Synthèse (France), and Zilele Muzicii Noi (Moldova). Her work belongs to art collections in Europe, Latin America, and the U.S., including the Otazu Collection—2020 Arco Prize for Collecting—as well as the Banco de la República de Colombia.
Related Topics
Subscribe
to receive the latest news and articles written by experts
May interest you