A CELEBRATION OF CULTURE IN PARAGUAY - PINTA Sud ASU 2023
Pinta Sud ASU closed its second edition in Asunción, Paraguay, where a proposal of first-class activities was carried out to reflect the avant-garde and eclectic spirit of national and regional art.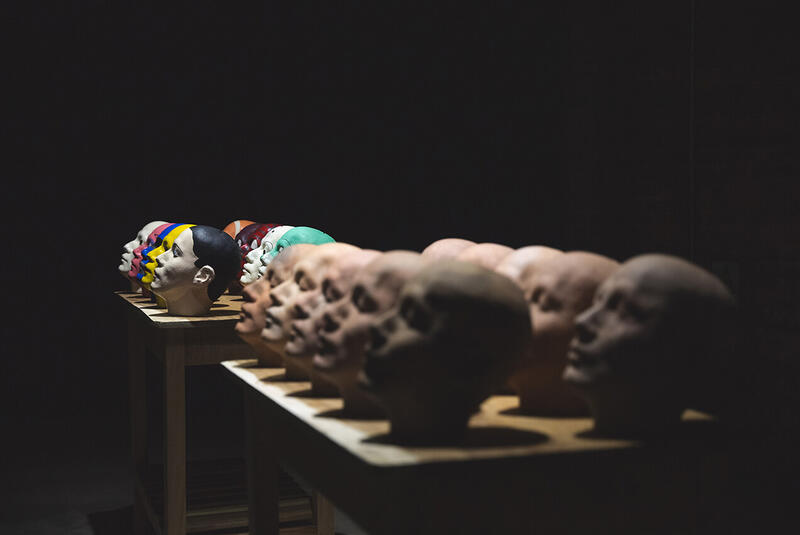 From August 7 to 13, the second edition of Pinta Sud ASU featured exhibitions, activations and meetings with artists, gallery owners, curators, critics, collectors, architects and communicators.
With EFG Wealth Management as the main sponsor and other partners, the objective of the 2023 proposal was to continue to build bridges to generate an environment of cooperation and exchange between public and private actors of the Paraguayan cultural scene. What the second edition brought was a reflection of the growth of the art sector from collectionism, site-specific exhibitions, and curatorial proposals in the different galleries that are gaining more and more strength.
The event, declared of national, cultural and educational interest by the Honorable Chamber of representatives in Asunción, presented a complete and diverse program, highly connected to the heart of the country's artistic identity.
The opnening consisted on a concert was held at the Teatro Municipal A. Pane with the Juanjo Corbalán quartet. In addition, another artistic activity was held together with Stella Artois as sponsor: a collage workshop was organized by the artist Maluli Campos, open to the public.
With the Manzana de la Rivera as the main venue, Pinta Sud ASU also included a conversation with key figures from the international art circuit, who came to Asuncion as special guests. Pinta Sud ASU was attended by Pablo León de la Barra, Andrei Fernández, Tiscio Escobar, Aimé Iglesias Lukin, Féliz Toranzos, Lia Colombino, Gustavo Piñero, among others.
The tour of Asuncion's art circuit was a window of exploration that unites art lovers, galleries, collectors, artists and institutions and where special activities were programmed in galleries and cultural centers, music, performance and Studio Visit.
Exclusive tours to collections, institutions, and museums were held, including: Museo del Barro, Museo de la Silla, Fundación Texo, Colección Mendonca, Complejo Textilia, among others. And visits to galleries with exhibitions specially curated for the Pinta Sud ASU circuit such as ViedmaArte, Artística, Luna Roja, and many more were organized.
To conclude the week of Pinta Sud ASU, as in the first edition, the Children's Party was held, where people could dance, practice fencing, robotics, paint, learn about art or participate in storytelling, all under the premise of "playing in the street".
"Pinta emphasizes a program open to all kinds of audiences and the idea of educating the public, and for that we have to promote art from early childhood. That's why we created an agenda especially for children, where families can enjoy the exhibitions at the Manzana de la Rivera and children will learn while playing," emphasized Irene Gelfmn, Pinta Art's global curator.
Pinta Sud ASU 2023 was supported by EFG Wealth Management, ABC, La Mision Hotel Boutique, Casa M, Della Poletti, Alemania Cell, Stella Artois, Coca-Cola, Paresa, Mapa: Abriendo Caminos, Comdetur, El Nacional Paraguay, Amplify, Manzana de la Rivera, Municipality of Asunción, ASU Culture and Tourism, FOCMA, UPAP.
Related Topics
Subscribe
to receive the latest news and articles written by experts
May interest you