PLAYING WITH CHILDHOOD. THE EXHIBITION AT CASA EQUIS GALLERY
From 06/02/2023 to 06/17/2023
Casa Equis
Buenos Aires, Argentina
Durante 3000 años (For 3000 years) is artist Antoine Quairiat's exhibition at Casa Equis gallery, in Buenos Aires, Argentina. Curated by Claudio Roncoli.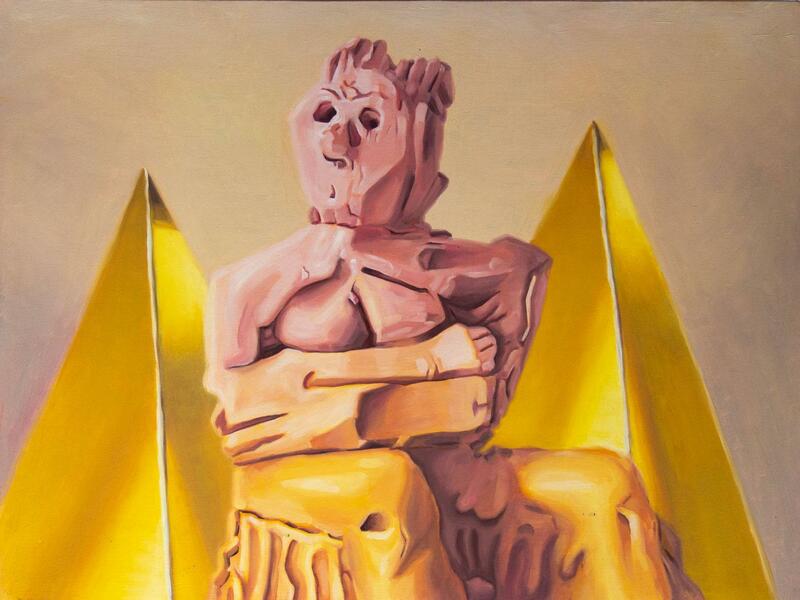 Antoine Quairiat's exhibition features fourteen paintings in which the artist plays with the relationship between rudimentary modeling and realistic painting, with materials associated with childhood, such as plasticine and archetypal themes that refer to the history of art.
In the artist's words: "When I began to paint characters that had been modeled as a hobby, something strange happened. The status of the object that had been made between friends in a few encounters changed radically. Its new enlarged size gave it a new status, one that seemed to allow and exalt the affection I felt for these small rough shapes."
Belgian plastic artist, Antoine Quairiat has been living and working in Argentina for fifteen years. He studied painting at the Ecole Nationale Supérieure des Arts Visuels de La Cambre, Brussels, Belgium and trained in Film and Animation at the Arts Institute in Bournemouth, UK. He arrived in Buenos Aires aboard a commercial transport ship, with his bicycle and a wooden box, and never left. He shares his time between his artistic practice and the production of short animation films.
For 3000 years. Solo exhibition by Antoine Quairiat.
Until June 17th, 2023.
Casa Equis. Jorge Newbery 3816, Buenos Aires, Argentina.
Subscribe
to receive the latest news and articles written by experts
May interest you