FOUNTAINHEAD ANNOUNCES $100,000 GIFT FOR A CLIMATE AND ENVIRONMENTAL SUSTAINABILITY RESIDENCY
Miami-based residency program Fountainhead announced a $100,000 donation in honor of Jane Wesman, an accomplished publicist, art collector and philanthropist who has long supported the organization and its mission. The donation secures funding for The Climate and Environmental Sustainability Residency, which will select three painters whose practice considers climate change as an important subject matter. The residency will launch in April 2022.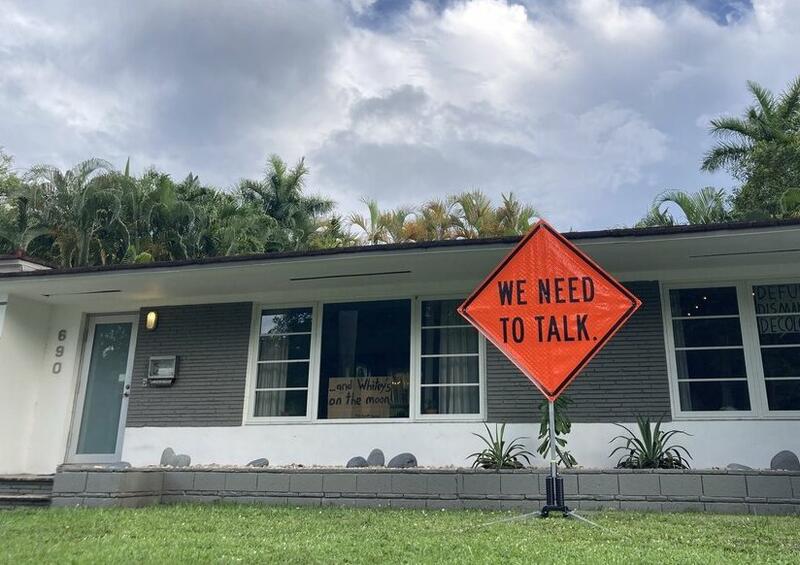 In its 13-year history, Fountainhead has focused on empowering artists who can advance transformational narratives around the most critical issues of our time. Jane Wesman's support offers selected artists the opportunity to focus on one of the most urgent challenges facing Miami, the home of Fountainhead's operations and a ground zero for sea level rise. A thematic residency offers a totally unique platform from which to consider solutions to these increasingly dire circumstances.
"There's no greater crisis today than climate change and global warming," says Wesman, who is the president of Jane Wesman Public Relations, Inc. and an avid supporter of contemporary art. "What we do during the next few years will determine whether we implement solutions or unleash irreversible disaster. Through their work, the artists participating in the 2022 Climate and Environmental Sustainability residency challenge us to act in the face of imminent danger. Their creative output brings the message home: we cannot hesitate. We must find solutions now."
To select the artists in residence, Fountainhead asked its alumni artists to nominate fellow artists whose work delves into climate-focused questions. A panel of art-world experts has been convened to make final selections for the residency; these panelists include Ombretta Agro'Andruff, the founder and executive director of ArtSail, an interdisciplinary arts platform addressing climate change; Steve Miller, a visual artist incorporating science and technology into photographic and conceptual works; and Terrie Sultan, an independent curator and cultural consultant and the former director of the Parrish Art Museum.
Related Topics
Subscribe
to receive the latest news and articles written by experts
May interest you