FOUNTAINHEAD ARTS NAMED A 2022 NATIONAL ENDOWMENT FOR THE ARTS GRANTEE
Fountainhead Arts has been awarded a Grants for Arts Projects award to support Fountainhead Residency, the only live/work residency program in Miami, FL. Amidst a very competitive landscape, Fountainhead earned the NEA's support with its first application, obtaining full funding for its 2022 project season.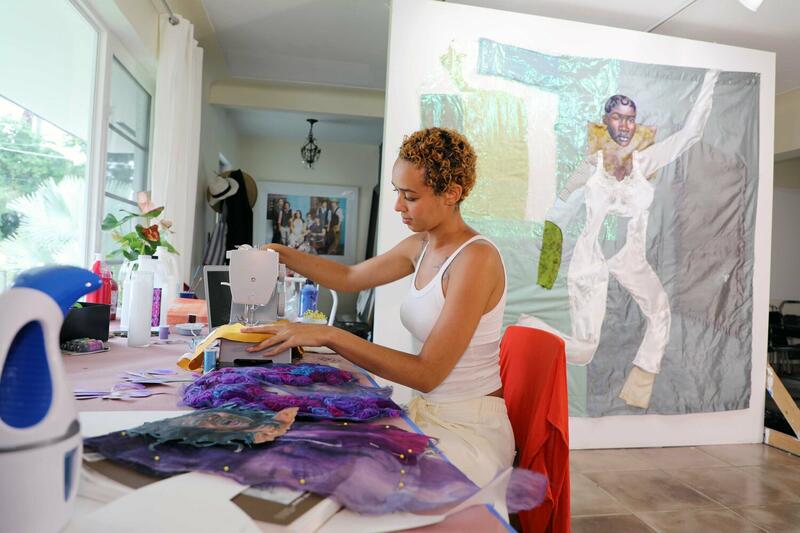 "The National Endowment for the Arts is proud to support arts projects like this one from Fountainhead that help support the community's creative economy," said NEA Acting Chair Ann Eilers. "Fountainhead in Miami is among the arts organizations nationwide that are using the arts as a source of strength, a path to well-being, and providing access and opportunity for people to connect and find joy through the arts."
"We are honored and delighted to have this vote of confidence from the most significant granting organization in the United States," says Fountainhead Co-Founder and Executive Director Kathryn Mikesell. "The National Endowment for the Arts' support of Fountainhead recognizes our contribution to the national arts landscape and will support the ongoing delivery of our program, supporting artists and connecting the community to their transformative work."
Fountainhead Residency provides artists with connections to thrive in their careers and a nurturing environment to create, converse, inspire and be inspired. Each month, Fountainhead hosts three new national and international artists; during their residency, artists are personally introduced to nationally recognized curators, collectors, and gallerists for one-on-one studio visits, offering a one-of-kind opportunity for mentorship, insight, and perspective on their work. They are invited to experiment, investigate, and reflect, while being immersed in the local cultural landscape. Artists-in-residence receive roundtrip airfare, living and working accommodations and a stipend. They meet local artists and explore Miami's major museums, collections and galleries. Attorneys, financial professionals and business consultants are available for critical entrepreneurial guidance. At the end of each month, Fountainhead welcomes the public into the residency to meet the artists, view their work, and learn what inspires them.
For more information on other projects included in the Arts Endowment grant announcement, visit arts.gov/news.
Related Topics
Subscribe
to receive the latest news and articles written by experts
May interest you