rīvus - 23RD BIENNALE OF SYDNEY
From March 12th to June 13th 2022, the Biennale of Sydney will present over 330 artworks by 89 participants and 400 events. The Biennale, titled rīvus, meaning "stream" in Latin, will feature new work and commissions responding to water ecology and relationships with the natural world.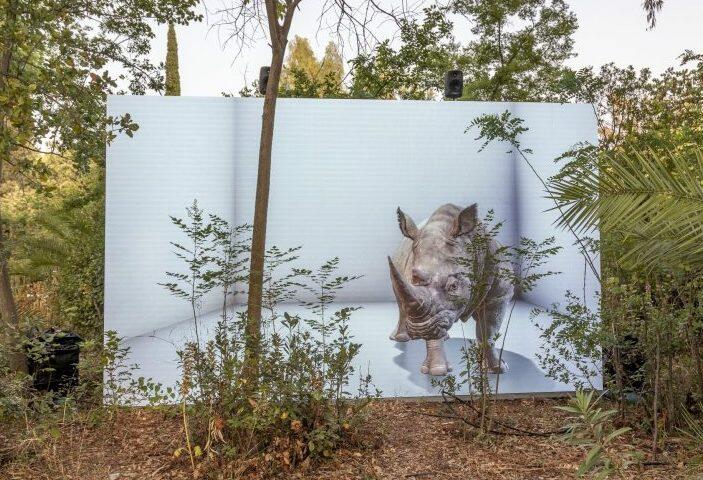 Audiences will experience large-scale immersive installations, site specific projects and living works by international participants including Kiki Smith, Marguerite Humeau, Sheroanawe Hakihiiwe, John Gerrard, Jumana Emil Abboud and Ackroyd & Harvey alongside Australian participants such as Badger Bates, Clare Milledge, Julie Gough and D Harding. The list of participants extends beyond the realm of the visual arts and includes bodies of water and their custodians around the world including Australia, Bangladesh and Ecuador.
The 2022 edition has been developed and realised by a Curatorium comprised of Artistic Director and Colombian curator José Roca and co-curators Paschal Daantos Berry, Anna Davis, Hannah Donnelly and Talia Linz.
As stated by the Curatorium, "rīvus is articulated around a series of conceptual wetlands situated along waterways of the Gadigal, Burramatagal and Cabrogal peoples. These imagined ecosystems are populated by artworks, experiments and research, responding to our connections, and disconnections, with water. Rivers have been the ways of communication and the givers of life for entire communities and a growing number of jurisdictions around the world are granting rivers legal personhood rights. As we see waterways having a voice in the courtroom, we wanted to extend this further into the public sphere with our exhibition. Many of the Biennale of Sydney participants have worked with waterways, local and international, to share their stories and raise these important conversations."
Among Latin American participants, the following stand out: Mexican artist Tania Candiani, who will present a hanging sculptural sound installation hovering in The Cutaway space. The sculpture appears as branches, symbolizing waterway patterns, with pre-Hispanic wind instruments and tiny speakers emitting sounds of Australian migratory birds. And Colombian artist Carolina Caycedo will present a large-scale mural of satellite photographs depicting the progressive devastation on the Magdalena River caused by the El Quimbo Dam, as well as sculptures, textiles and drawings that speak to the political agency of waterways.
Other Latin American participants: A4C Arts for the Commons (Ecuador / Italy), Alta Tecnología Andina (Peru), Atrato River (Colombia), Ana Barboza and Rafael Freyre (Peru), Milton Becerra (Venezuela / France), Yoan Capote (Cuba), Alex Cerveny (Brazil), Matias Duville (Argentina), Clemencia Echeverri (Colombia), Juliana Góngora Rojas (Colombia), Sheroanawe Hakihiiwe (Yanomami, Venezuela), Napo River (Ecuador), Caio Reisewitz (Brazil), Abel Rodríguez (Mogaje Guihu) (Muinane, Nonuya / Colombia), Paula de Solminihac (Chile), Vilcabamba River (Ecuador).
For all of the 94 days of the exhibition, the projects and ideas will be activated and explored through an expansive program of events and experiences, titled The Waterhouse.
The largest contemporary art event of its kind in Australia, the Biennale of Sydney will be open free to the public at Art Gallery of New South Wales, Barangaroo including The Cutaway, Circular Quay, Information + Cultural Exchange, Museum of Contemporary Art Australia, National Art School in partnership with Artspace, The Rocks and Pier 2/3 at Walsh Bay Arts Precinct.
Related Topics
Subscribe
to receive the latest news and articles written by experts
May interest you