COLOMBIAN CURATOR JOSÉ ROCA APPOINTED AS ARTISTIC DIRECTOR OF THE 23RD BIENNALE OF SYDNEY (2022)
After an extensive international search, the Biennale of Sydney announces Colombian curator José Roca as the Artistic Director of the 23rd edition of the Biennale, which will take place 12 March – 13 June 2022.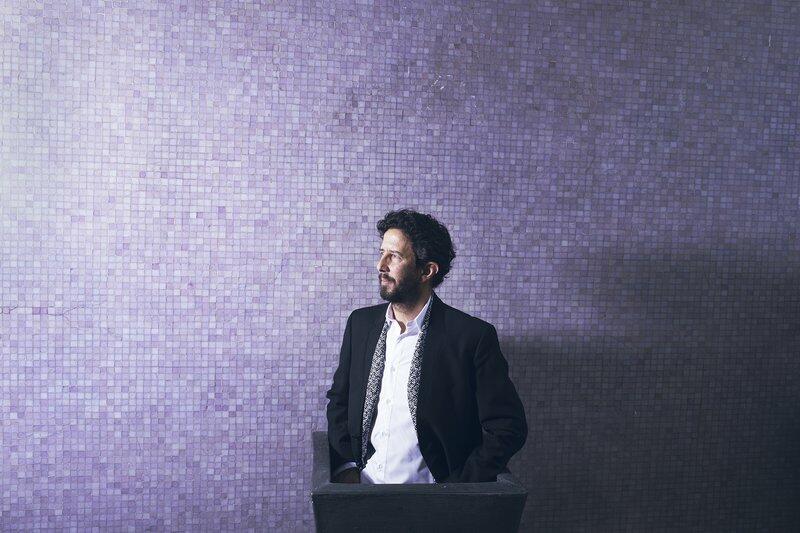 José Roca is the Artistic Director of the non-for-profit contemporary art space FLORA ars+natura in his home city of Bogotá. He was the Estrellita B. Brodsky Adjunct Curator of Latin American Art for the Tate, London (2012-2015) and for a decade managed the arts program at the Museo del Banco de la República (MAMU) in Bogotá, establishing it as one of the most respected institutions in Latin America. He was the chief curator of the 8th Bienal do Mercosul (2011) in Porto Alegre, Brazil and co-curator of the I Poly/graphic Triennial in San Juan, Puerto Rico (2004), the 27th Bienal de São Paulo, Brazil (2006) and the Encuentro de Medellín MDE07 (2007). He was the Artistic Director of Philagrafika 2010, Philadelphia's international Triennial celebrating print in contemporary art, and served on the awards jury for the 52nd Venice Biennial (2007).
Roca will reduce the environmental impact of the Biennale limiting international travel during the research process by working with a worldwide network of colleagues, (re)producing works locally, and working inter-institutionally to optimize resources. Roca will move to Sydney as soon as travel restrictions permit and stay for the entire duration of the process.
Roca's work is heavily influenced by the relationship between art and nature and the 23rd Biennale of Sydney will have a strong focus on sustainability and collaboration. His concept for the next edition will be developed and realized by a team of curators – the Curatorium – who represent the Biennale of Sydney's core exhibition partners including:
Paschal Daantos Berry is the Head of Learning and Participation at the Art Gallery of New South Wales (commencing 21 September 2020). He is a performance maker, curator, writer and dramaturg whose practice is focused on interdisciplinary, cross cultural, collaborative and socially engaged processes. He is a creator of award-winning performance works, an artist mentor, and has worked for Urban Theatre Projects, Radio National, Griffin Theatre, Performance Space, Blacktown Arts, Canberra Youth Theatre and the Biennale of Sydney.
Anna Davis is a Curator at the Museum of Contemporary Art Australia. She was recently co-curator of The National: New Australian Art (2019) and in 2015, curated the award-winning survey exhibition Energies: Haines & Hinterding which toured Christchurch Art Gallery: Te Puna o Waiwhetu, New Zealand and Perth Institute of Contemporary Arts. Anna has a Ph.D. in Media Arts from the University of NSW and publishes widely on contemporary art with a focus on experimental practice.
Hannah Donnelly is Producer, First Nations Programs at Information + Cultural Exchange (I.C.E.), Parramatta. Hannah is an award-winning Wiradjuri writer and producer interested in Indigenous futures, speculative fiction and responses to climate trauma. Most recently she was Head Curator of Aboriginal Programs at Carriageworks. She worked as a producer on Next Wave Festival 2018 and Laukatim Solwara AsiaTOPA 2017, and was also a lead artist in Refuge, an Emergency Relief Centre simulation produced and directed by Arts House and City of Melbourne. I.C.E., a partner for the 23rd Biennale of Sydney, is a community-based contemporary arts organization situated on the lands of the Burramattagal people and clans of the Darug Nation and a territory linked to the historical and political significance of waterways in Australia.
Talia Linz is Curator at Artspace, Sydney, collaborating on solo and group exhibitions, new commissions, publications and multi-platform projects with contemporary artists across generations. She has worked throughout the arts in performance, radio and publishing, including as the Nick Waterlow OAM Curatorial Fellow at the Biennale of Sydney and assistant editor at Art & Australia. Her writing has been published in monographs, journals and exhibition catalogues for the National Gallery of Australia, MCA, Australian Centre for Contemporary Art, Kaldor Public Art Projects, Hatje Cantz, and the European Capital of Culture, among others.
Since its inception in 1973, the Biennale of Sydney has provided a platform for art and ideas, showcasing the work of nearly 1,800 artists from more than 100 countries. Today it is considered one of the leading international contemporary art events, recognized for commissioning and presenting innovative, thought provoking art from Australia and around the globe.
READ MORE: TRAVESIA CUATRO ANNOUNCES JOSE DÁVILA'S PARTICIPATION IN THE 22ND BIENNALE OF SYDNEY
Cover photo: José Roca, por Alejandra Quintero Sinisterra
Subscribe
to receive the latest news and articles written by experts
May interest you