VIVIANA ZARGÓN FIRST PHOTOGRAPHY PRIZE AT THE NATIONAL SALON OF VISUAL ARTS
In the framework of the 109th edition of the National Visual Arts Salon 2020-2021 Argentina, Viviana Zargón won the first non-acquisition prize for the best work in the Photography category with her artwork Objetos memorables, exhibited in one of the two venues that house the set of 266 selected works during the event, and that will remain open to the public until October 31.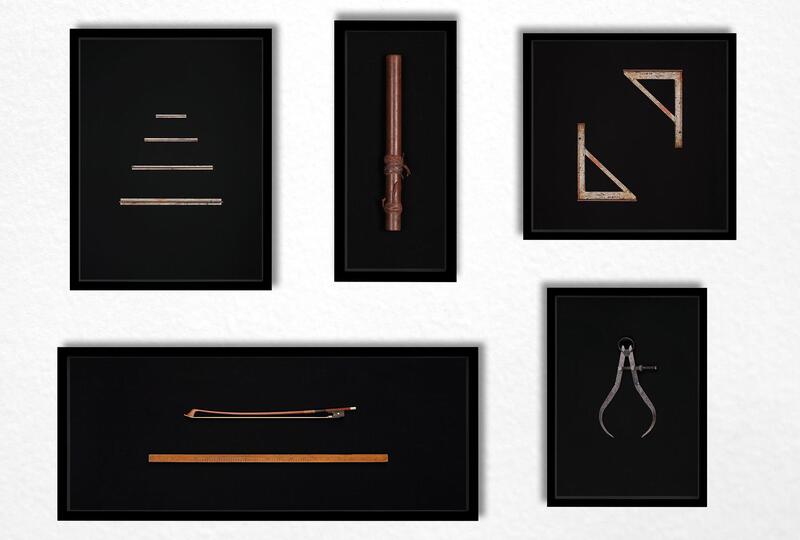 Following, is an excerpt from Adriana Herrera Téllez's curatorial text on Viviana Zargón's award-winning series.
Objetos memorables
The philosopher Edgar Morin corroborates in his essay The Epistemology of Complexity a quotation by Ullmo: "Matter has a history," and he keeps reminding us that today "everything material is thought, conceived through its genesis, its history."[1] Paraphrasing Morin we could say: "Things have a history." And to this temporal dimension, since things are manufactured and/or used by human beings in the world of life, there is a correspondent vital relationship. In Viviana Zargón documentary cartographies, from her quest for her father's work place, as much as in all of the works derived from Serie de la industria argentina (Argentine Industry series), and in her Objetos inútiles or in Artefactos y ficciones, Zargón focused her work on factory spaces, whether by roaming lengthy promenades or visiting the same industry time and again.
In her Objetos memorables (Memorable Objects)series, on the other hand, there is a return to the origin and a distancing away from the locus of industrial architectures: now she is searching in her own workshop, which is an extension of her home, following the thread of small personal objects until finding—and restoring—the things left behind from her most intimate memories.
This is how this series was born. Its aesthetic is constructed with a black background in which a collection of objects gravitates. These objects can recall multiple moments of the history of photography, but they are, above all, lost objects that she recovers for herself, and whose restitution ends by finally completing Zargón's long search. When her father died, she would have wanted to keep the tools he worked with, and all of his industrial endeavors in the jeweler's trade. But that desired heritage, that toolbox she poked with curiosity as a child, which she wished she could keep, never came to her. Several of the tools she portrays are thus an evocation of the possessions of her father, who by the way took sculpture lessons.
Later, multiple objects similar to those she knew long ago appeared, like the ruler her mother used in her sewing shop, or watercolors similar to the ones she had as a child, or a sifter she once saw being used in her childhood home. This collection also holds elements that she favors, like compasses, whose mystery elicits endless fascination in her; or already obsolete saddler needles. She has also learned that she can listen to the song of things in the perimeter of her studio and that perhaps—like that tiny orifice in Beatriz Viterbo's stairway where you could see all the times at once—yesterday, today, and tomorrow can be historically cyphered on the black background of a single object.
National Visual Arts Salon 2020-2021, Argentina
Organized by the Palais de Glace - National Palace of Arts, with the collaboration of the Ministry of Culture, the Secretariat of Cultural Heritage, the National Directorate of Museums, the National House of the Bicentennial and the Kirchner Cultural Center, the exhibition presents 266 works, 162 in the National House of the Bicentennial and 104 in the Kirchner Cultural Center. The exhibition was curated by Marcela López Sastre
[1] Morin, Edgar, The Epistemology of Complexity, Gazeta de Antropología, nº 20, article 02, 2004.
Related Topics
Subscribe
to receive the latest news and articles written by experts
May interest you