NUDO NIDO – MADRILENIAN EXHIBITION AND LATIN AMERICAN MEETING POINT
The Sala de Arte Joven presents the exhibition "Nudo Nido" (Knot Nest), one of the winning projects of the XII edition of the Curator Wanted open call, which seeks new curatorial formats, facilitating access to the professional world of young curators.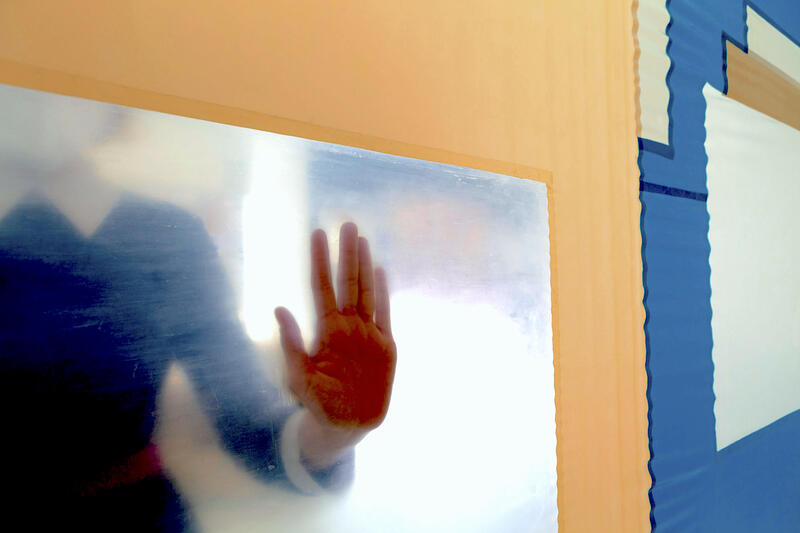 The exhibition, curated by Isabella Lenzi and Claudia Rodríguez Ponga, approaches the space and environment of the exhibition gallery as a place of intersection, symbolic and literal, invoking the encounter and the knot itself. In this sense, Avenida de América (where the gallery is located) is a junction from which transport lines traditionally depart and arrive from all over the country. A point of arrival and flight that, during the pandemic, has remained silent. An empty and paralyzed space, similar to the void and vertigo that we face in our coexistence with the virus.
In these times of isolation, Nudo nido is presented as an almost collective therapy project with some catharsis, which seeks to open the viewer to the unforeseen, rethinking work dynamics and generating a space that takes shape through collaborations and interventions. Likewise, the proposal works by collecting symptoms and desires typical of this moment of fear, uncertainty and grief, creating a nest, an ephemeral home, based on small entanglements.
For this, the exhibition has a series of people and groups that propose community and situated experiences to generate synergies that are materialized throughout the exhibition in a dynamic of fluid production.
The exhibition counts with the participation of several workshops, including: Grigri Projects, La Parcería Infancia y Familia and La Azotea Clínica, Psicoanálisis y Comunidad. Also present are Miriam Martín's film club and and editor Santiago Hernández' book club. Ana Duarte will organize a sewing group whose work table, in addition to other expographic elements of the exhibition, will be designed by Todo por la Praxis.
There is also no shortage of proposals linked to the body from a non-normative perspective, such as that of the Colectivo Fango theater group, that of the researcher Júlia Ayerbe and the artists Dandara Catete and Estefanía Santiago, whose installations will inhabit the space as bodies in themselves. In addition, Fabiana Vinagre will intervene reinforcing the importance of expanding hearing and freeing it from aesthetic prejudices and Ángela Cuadra with a piece that turns a measure of safety and distance into a playful space. Even the design proposal, in charge of the ACCA collective, is structured as a collaboration with all the participants.
NUDO NIDO
Until May 23, 2021
Curators: Isabella Lenzi and Claudia Rodríguez Ponga
Sala de Arte Joven - Avenida de América, 13 - 28002 Madrid
Organized by the Community of Madrid
Subscribe
to receive the latest news and articles written by experts
May interest you