TBA21, A NEW VISION OF CONTEMPORARY ART | INTERVIEW WITH CARLOS URROZ
By Matías Helbig, corresponsal en Europa
Weeks ahead of the st_age (digital exhibition programme developed by the TBA21 Foundation) Season 2 we take a brief look at the foundation's working model and talk to Carlos Urroz, director since 2018, about the types of projects they carry out and their relationship with contemporary art in Latin America.
TBA21 Foundation, created by Francesca Thyssen-Bornemisza, is on its way to its twentieth anniversary. Since 2002, the organisation has been categorically involved in the development of collaborative projects that put researchers, academics, artists and curators in contact with each other to work over long periods of time on issues of political relevance that are made invisible by the same political-bureaucratic processes that manage them. Thus, TBA21 has been generating a collection of contemporary art —they already conserve more than six hundred artworks— inscribed in the problematics of the 21st century, and that is the consequence of a way of conceiving artistic production outside of its speculative value within the industry. In other words, as Francesca Thyssen describes it in the prologue to The Comissions Book, the certainty that "art has not only the potential but also the duty to imagine new world", because art has the intrinsic capacity to constitute new languages to decode reality.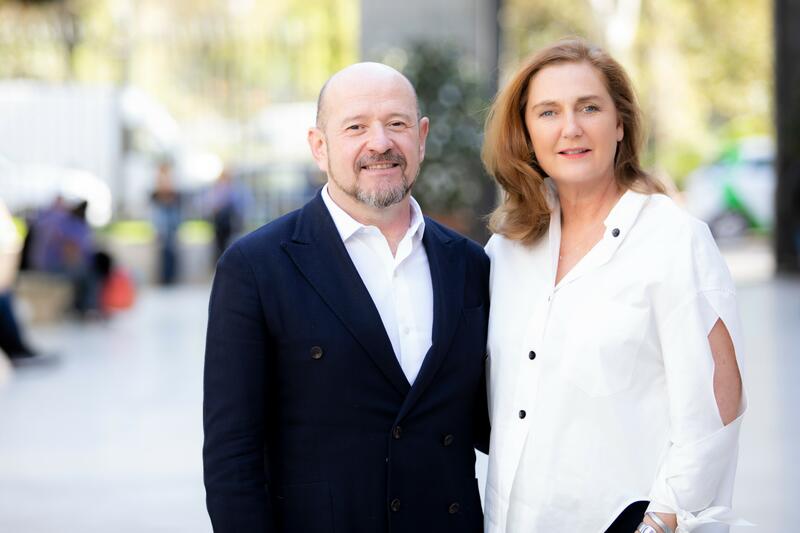 MH: After directing ARCOmadrid for a decade, since 2018 you've held the role of general director at TBA21. Your job as director coincided, on both occasions, with a crisis. In the first case with the Spanish crisis of 2008 and now with the sanitary and economic crisis resulting from COVID-19. What challenges and opportunities do these types of scenarios pose in the management of projects related to an industry as important, but at the same time as fragile, as it is the cultural/artistic industry?
CU: Managing in this type of scenario makes you more innovative and courageous. You have to take risks. If they work out, great. If not, at least you have to try.
However, what we are currently going through, as a context, is much more complex. With TBA21 we were oriented towards the production of big projects in collaboration with institutions and biennials, mainly in relation to environmental and social contents, and the pandemic has meant that the whole programme of residencies and performance has been postponed. It was at this point that Francesca Thyssen and our curator Soledad Gutiérrez created the st_age platform. This has allowed us to introduce an exhibition space for the artists with whom we had already been working or of whom we have become aware through institutions that collaborate with us.
The truth is that it has worked very well, because it is not only a question of housing the artists' work, but also of having an archive with all the research that they have been developing. What's more, the digital platform allows us to put the artworks in context through podcasts and interviews, for example.
MH: In The Comissions Book published last year, Francesca Thyssen's foreword, the projects presented and the different themes of study and research function almost as a manifesto. It is, in short, a proposal for a new form of collecting and for understanding artistic production. Could you explain to us a little about the vision of TBA21, where it is heading?
CU: As the daughter and granddaughter of great collectors Francesca understood that collecting in the 21st century had to have other characteristics: to support artists in the processes of production and to focus on projects that dealt with themes that were of interest to society.
Today, these themes revolve mainly around the climate crisis. This is why the artists who collaborate with the foundation are so closely aligned with these themes. And since Francesca Thyssen is the ultimate collector, the market value of the artworks is of no interest to us, what matters is that the messages these artists are trying to give voice to are given visibility. Something that would not be possible in a commercial gallery or at a art fair.
One way to understand more clearly TBA21's ways of working is precisely through TBA21-Academy and a specific project that came out of it: Prospecting Ocean, by the Italian artist Armin Linke (Milan, 1966).
Invited by the curator Ute Meta Bauer to participate in The Current cycle —oceanic expeditions on board the M/Y Dardanella— within the framework of the TBA21-Academy, Armin Linke and the author and curator Stefanie Hessler, current director of the Kunsthall Trondheim (Norway), became involved in a three-year project concerning the mineral exploitation of the oceans. The project was later transformed into an exhibition at the Institute of Marine Science in Venice. In a conversation with Ute Meta Bauer, Markus Reymann, director of TBA21-Academy, explained: "What we do differ very much from exhibition planning, I would say it's a lot more organic (...) Without Linke's experience with the Anthropocene Observatory Project, in Berlin, and his connection to Davor Vidas, an expert on the Law of the Sea, we would never have gained access to the International Seabed Authority."
Basically, Linke and Hessler's project is proof of the extent to which the collaborative and interdisciplinary work promoted by TBA21 is a fundamental tool for introducing artistic practice and language within the international bodies involved in the issues addressed by these projects. Ultimately, it demonstrates the conception that Francesca Thyssen's foundation has of contemporary art and its transformative capacity. Or as Hessler describes in it's Artistic research in the deep: Armin Linke's Prospecting Ocean, artistic language as a response to the urgent "need for new tools of noticing".
MH: What relationship does TBA21 have with the Latin American art scene?
CU: We understand our link with Spain, in general, and with Madrid, in particular, as a position that gives us a lot of projection towards Latin America. To mention something recent, in the last exhibition we've realised at the Museo Nacional Thyssen-Bornemisza, Avanzar a paso leve, artists such as Patricia Domínguez (Chile, 1984), Christian Salablanca Díaz (Costa Rica, 1990) and Naufus Ramírez-Figueroa (Guatemala, 1978), amongst others, have participated. And we have also done so in the past, for example, with the project Atopia, an exhibition that was shown in Peru, Ecuador and Colombia.
But I insist, one of the reasons why we are based in the city of Madrid is the close links it has with Latin America.
MH: What consequences has the current context had on this relationship of exhibitions and physical programmes with institutions in the region?
CU: Unfortunately, at the moment there aren't so many projects. But we are in constant contact with curators, institutions and artists who are interested in TBA21 to rethink the ways of re-approaching these collaborations after the pandemic. The economic crisis affects us all, there is less economic resources in museums and institutions, both public and private.
MH: Finally, taking st_age initiative as an example, what importance is technology beginning to have in the management of cultural projects? Is it something that has been introduced into the exhibition circuit as a temporary solution, or is it here to stay?
CU: Now we're going to have a chapter in st_age dedicated to the exhibition After Nature, by Claudia Comte, at the Thyssen-Bornemisza National Museum. Technology is here to stay; we will have to learn to modulate it and link it to the physical. But it no longer works as a complement. We used to understand it like that, as a digital marketing tool or content strategies aimed at promoting exhibitions and so on. Now it's different: digital is there from the conception of the projects, it's a vital part of them. Take st_age for example. It was first an online platform and then a physical exhibition, not the other way around.
On the other hand, in line with the conception we have at TBA21, the environmental impact of digital proposals is minimal and, in turn, allows us to reach infinitely larger audiences. However, the physical experience of being in front of an artwork is irreplaceable. That is why it is essential to find ways of adapting these technologies to the experiences of the past.
In What is contemporary art?, the theorist Terrry Smith writes: "Contemporaneity manifests itself not only in the unprecedented proliferation of art, or in its seemingly infinite variations, but above all in the emergence and confrontation of very different ways of making art and using art to communicate with others." There is no doubt that at the institutional level TBA21 is one of the first entities to make this statement a premise. An institution of our century that responds to the needs of the political, social and artistic ecosystem of our century. And, probably, one of the few organisations with the capacity and commitment to take contemporary art into a system of work that exceeds the frameworks of museums and Art as a sphere isolated from the rest of disciplines. TBA21 pushes artists project towards this other place, claiming it as a tool for visibility and the construction of knowledge.
Subscribe
to receive the latest news and articles written by experts
May interest you