NSU ART MUSEUM FORT LAUDERDALE EXHIBITS WORKS BY MARGARITA CANO
Celebrating the occasion of her 90th birthday, the exhibition will be on display until February 13, 2022. The aim is to celebrate the life and work of Cuban-born, Miami-based artist Margarita Cano.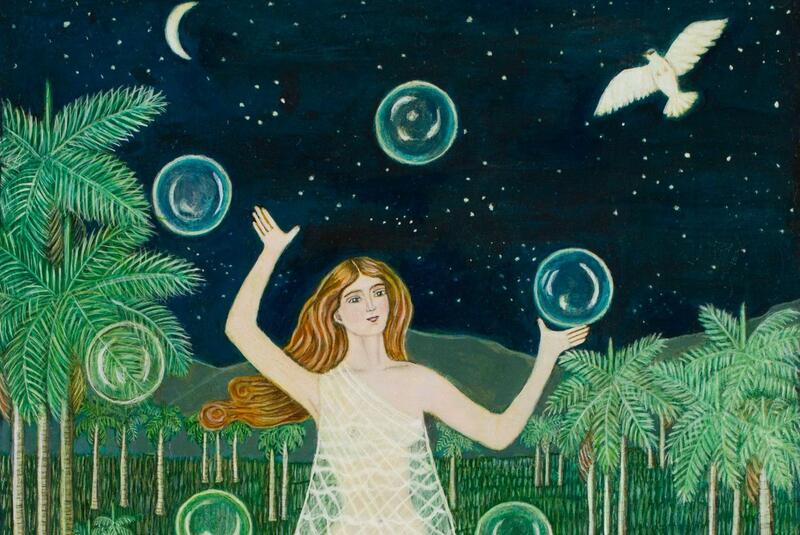 This exhibition is a testament to Cano's remarkable life, a record of her transition from Cuba to America, and from scientist, to art services librarian, and finally, to a painter of dreams. This exhibition will encapsulate Cano's multi-disciplinary practice as a self-taught artist, whose creativity has manifested through wondrous miniature books, votive portraits, landscapes paintings, prints and photographs.
Cano's art is a portal into a celestial world, in which memories are transformed into sacred visions of life and loss. This exhibition is curated by NSU Art Museum Director and Chief Curator Bonnie Clearwater with Ariella Wolens, Bryant-Taylor Curator
During a 30-year career at the Miami Dade Public Library, Margarita Cano (b. 1932, Havana) helped shape a major art collection for the library system, instrumental in the presentation of the first exhibition of Cintas Fellows in 1977 and of the exhibition on Colonial Cuba, "The Romance of an Era." She also served on the board of directors of the Cuban Museum of Arts and Culture, for which she organized the exhibition "Nine Cuban-American Artists, The Miami Generation," which traveled to Washington D.C. and Philadelphia. After her retirement in 1993, Cano developed her own creative skills, painting portraits of her family and friends, Cuban landscapes and miniature books in the style of Medieval Books of Hours. She has also written and illustrated several books for children. Cano is a longtime member of the Cintas Foundation Board of Directors.
Founded in 1958, NSU Art Museum Fort Lauderdale is a premier destination for exhibitions and programs encompassing many facets of civilization's visual history. Located midway between Miami and Palm Beach in downtown Fort Lauderdale's arts and entertainment district, NSU Art Museum is known for its significant collection of Latin American art, contemporary art with an emphasis on art by Black, Latinx and women artists, African art that spans the 19th to the 21st-century, as well as works by American artist William Glackens, and the European Cobra group of artists.
Subscribe
to receive the latest news and articles written by experts
May interest you