ARTISTS NOMINATED FOR THE 13TH LUIS CABALLERO AWARD
The Luis Caballero Award is back for its twelfth edition, which since 1996 has recognized the work of Colombian artists of long trajectory, becoming one of the most important incentives for the creation and circulation of art in Bogota, Colombia.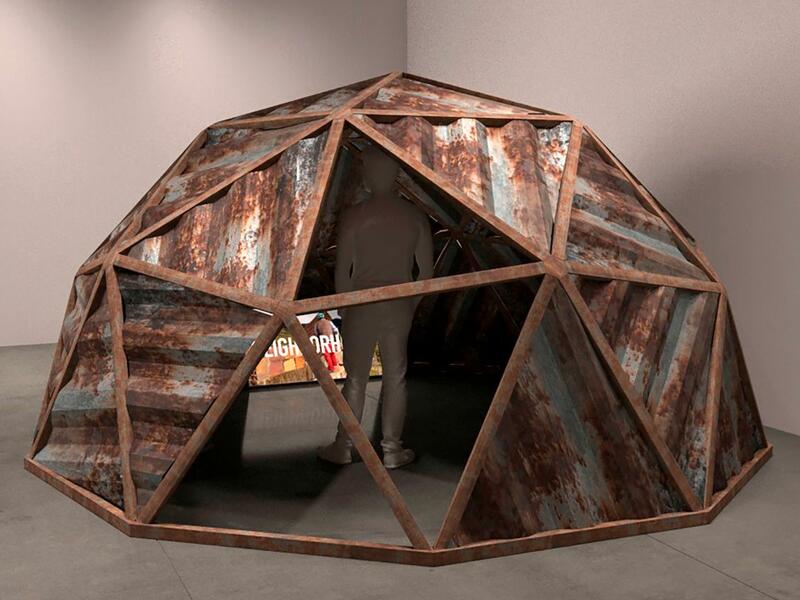 Oriented to artists over 35 years of age, nationals or residents of Colombia and with an important trajectory in their discipline, the Award is presented every two years, providing promotion, accompaniment and financing for the artistic production of its nominees.
The XII Luis Caballero Award circulates nominated projects in different parts of the city. This year, five new intervention sites are included, allowing artists to take advantage of unique architectures and symbolic spaces, and viewers to enjoy an increasingly clearer image of Bogota's art scene. These will be: the Galería Santa Fe, the Estación de la Sabana, Espacio Odeón, the Exploratorio Casa Museo Jorge Eliécer Gaitán and the Museo de Arte Contemporáneo - MAC.
The nominating jury was composed by artists Ximena Gama and Mónica Eraso, along with the winner of the XI Luis Caballero Award Nadia Granados.
Nominated artists:
Edinson Quiñones with Cacofonía del silencio floreciente en la memoria (Cacophony of silence blooming in memory).
Sandra Liliana Rengifo with Mayororal de acero: destajo.
Hernando Velandia Guerrero with Un recuerdo similar a un silencio del mundo (A memory similar to a silence of the world).
Natalia Castañeda Arbeláez with Cuerpos glaciares: ancestros hídricos de una extinción futura (Glacial bodies: water ancestors of a future extinction).
Juan Carlos Covelli Reyes with Los Caídos (The Fallen).
Luis Alejandro Sánchez Suárez with Barrio (Inquiry into solid structures and stable economies).
Mauricio Carmona Rivera with Estructura sinfín: metro series (Structure without end: metro series).
Alejandro Salcedo with Minuta.
About the award
The Luis Caballero Award is an initiative that brings together artists' projects to carry out a cycle of artistic interventions in Bogota focused on spatial, social, geographical, historical, political and/or urban-architectural characteristics of the spaces they decide to intervene. The selection criteria is based on a open call and focuses on two dimensions: the nominees' trajectory and the relationship of each proposal with the exhibition space.
In this twelfth version of the Luis Caballero Award, visitors will find works created through diverse media such as photography, film, sound, drawing, performance and montage.
Subscribe
to receive the latest news and articles written by experts
May interest you