HELEN ESCOBEDO: AMBIENTES TOTALES AT MARCO
The Museo de Arte Contemporáneo de Monterrey (MARCO) presents the exhibition Helen Escobedo: Ambientes totales (Total Environments), which offers a contemporary look at one of the pioneers of installation art in Mexico.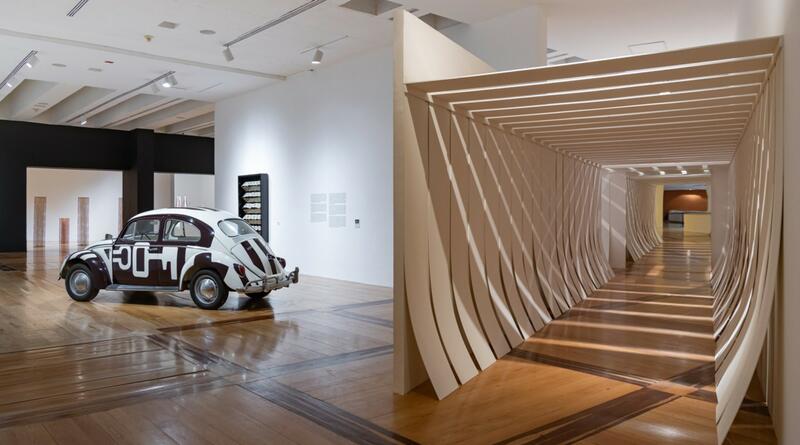 The exhibition brings together a total of 108 works, including paintings, collages, drawings, models and sculptures along four thematic axes: Inhabiting Geometry, Vertical Landscapes, Against Monuments to the Everyday and The Wet.
The exhibition analyzes the relationship between the human being and architecture, the home, the museum, nature and social politics. The artist makes constant reference to the urban and social context, to the environmental crisis, to incite interactions and generate links between those who live them. In this way, Helen Escobedo invites us to reflect on the impact of human beings on others and on the world, prefiguring in what has been called relational art, a detonator of collective and shared experiences.
Helen Escobedo is famous for her abstract works, her monumental public sculptures located in urban spaces and institutional sites, as well as for her work as a cultural manager.
In the late 1960s, the artist moved from traditional techniques to the creation of inhabitable sculptures, immersive, ephemeral works, challenging the canon, with critical discourses or loaded with humor; precisely from this perspective, the exhibition is proposed, reviewing a period of production from 1969 to 2010.
Related Topics
Subscribe
to receive the latest news and articles written by experts
May interest you