EIGHT ARGENTINE IN ARCO MADRID 40 (+1) ANNIVERSARY EDITION
From February 23 to 27 in pavilions 7 and 9 of IFEMA Madrid, the 40 (+1) edition of the most important international art fair on the Iberian Peninsula will take place.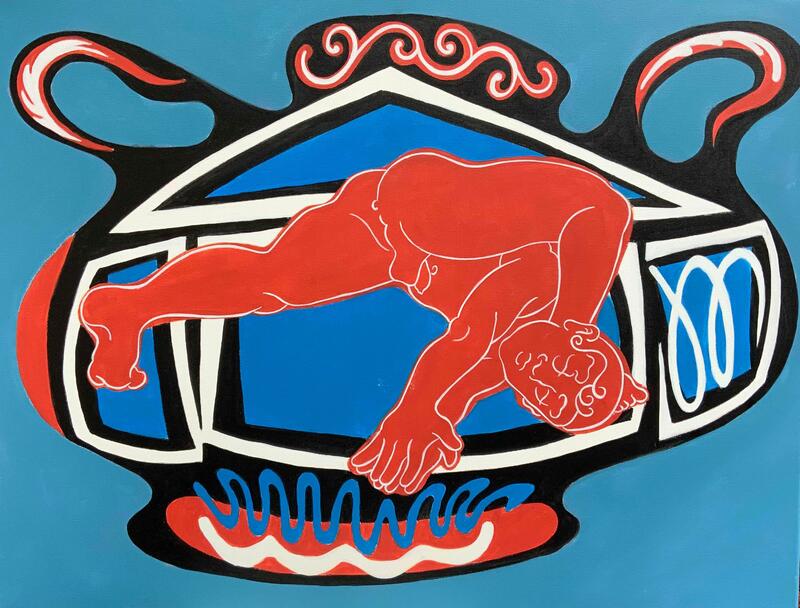 ARCOmadrid 2022 is conceived as a tribute to the galleries themselves as architects of the 40 (+1) uninterrupted editions of the fair. In celebration and recognition of those galleries that have had a sustained presence at the fair throughout its history, the ARCO 40 (+1) section is incorporated, made up of a selection of 19 galleries, including Ruth Benzacar, who will present a dialogue between two female artists from different generations: Marie Orensanz and Catalina León.
As for the General Program, the main section of the fair with established galleries selected by the Organizing Committee, there is the Rolf Art gallery, which will present a large-format film installation by the artist Andrés Denegri in dialogue with the iconic 1968: El Fuego de las Ideas (2014-2018) by Marcelo Brodsky and the work of a historic artist to be announced at the fair, which will complete the proposal; Herlitzka + Faria will present a selection of works crossed by the theme of writing, approached from different conceptions and procedures, by outstanding artists such as Mirtha Dermisache, Gonzalo Elvira, Carlos Ginzburg, Leandro Katz and Susana Rodríguez; and waldengallery, which will present a solo show by the artist Marta Palau, whose proposal includes four large-format textiles produced in the 1970s.
The Hache, Pasto and Piedras galleries will participate in the section Never the Same, curated by Mariano Mayer and Manuela Moscoso, dedicated to strengthening the international positioning of Latin American Art in the international arena. For its part, Hache will present a selection of works by Argentine artist Santiago García Sáenz that were part of his recent exhibition I want to be light and stay; on the other hand, Pasto will exhibit the work of Mauricio Poblete, a multidisciplinary artist whose work addresses the dilemmas of his mestizo heritage in the figure of "La Chola"; and, lastly, the Piedras gallery will present Propagation by Jimena Croceri, a series related to the will of water, the movement of liquids and the knowledge of vibrancy. The Opening by Allianz section, curated by Julia Morandeira and Ovul Durmusoglu, is a space dedicated to highlighting the freshest and most innovative projects. In this context, the Constitución gallery presents works by Alfredo Dufour and Alberto Passolini.
"The strong Argentine presence at the ARCOmadrid fair is the result of sustained work over time. In this edition we celebrate the participation of young galleries, some of which are attending the fair for the first time, and established galleries with much recognition. ARCOmadrid is central to the internationalization of Argentine art and especially as an entrance to the European market," said Pablo de Sousa, president of MERIDIANO – the Argentine Chamber of Contemporary Art Galleries.
ARCOmadrid
February 23-27
Avda. del Partenón, 5
28042 Madrid, Spain
Subscribe
to receive the latest news and articles written by experts
May interest you