DAVID E. LITTLE APPOINTED AS NEW EXECUTIVE DIRECTOR OF THE INTERNATIONAL CENTER OF PHOTOGRAPHY
The Board of Trustees of the International Center of Photography (ICP) in New York announced today the selection of David E. Little as its new executive director, following an international search. Little will join ICP in mid-September 2021, after six years as director and chief curator of the Mead Art Museum at Amherst College, and will succeed Mark Lubell, who announced his decision to depart ICP in March 2021.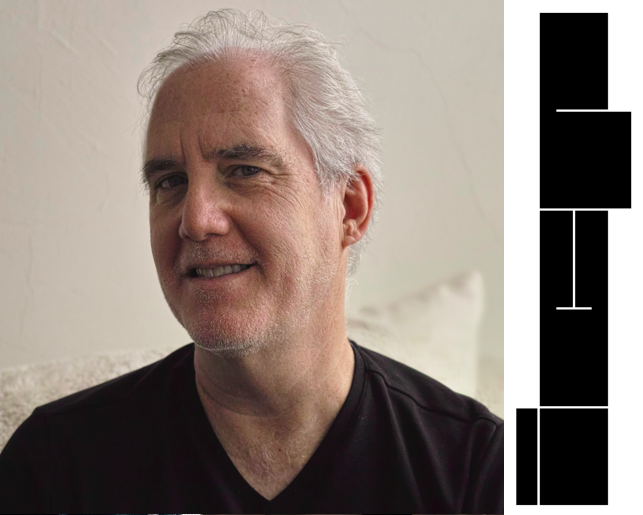 "David brings to ICP an outstanding mix of skills and experiences, between his work as an educator, curator, fundraiser, and manager, and we are thrilled that he will be joining us," said Jeffrey Rosen, ICP's Board President. "His wide-ranging roles at leading institutions both within and outside of New York City make clear that he understands the different but interrelated elements of exhibitions, education, and community engagement that make ICP unique, which in turn made him the clear choice for our new executive director."
David E. Little received his Ph.D. in Art History from Duke University; his dissertation on the Lower East Side artists' group was titled Collaborative Projects, Inc.: A History of an American Artists' Collective, 1977-1983. He is a graduate of the Williams College Graduate Program in the History of Art, and received his B.A. from Bowdoin College.
Little's tenure at the Mead Art Museum at Amherst was marked by a record of successful fundraising, collection growth and diversification, and institutional planning that has strengthened the Mead's curatorial program and its educational role within Amherst's liberal arts curriculum. Little's prior positions include time as the curator and department head of photography and new media at the Minneapolis Institute of Art, associate director and head of education at the Whitney Museum of American Art, and director of adult and academic programs at the Museum of Modern Art.
Little joins ICP at an exciting moment in the institution's history. In January 2020—just before the Covid-19 pandemic forced its closure in March—ICP opened its new, integrated center at 79 Essex Street within the Essex Crossing complex, an expansive mixed-use development on the Lower East Side. Designed by Gensler, this new location reunites the institution's school and museum into one building, creating an engaging space for museumgoers, ICP members, students, and the Lower East Side community to explore how images shape the understanding of the world. The Center features exhibition galleries, classrooms, media labs, darkrooms, an equipment room, and shooting studios, as well as an extensive research library, a shop, café, and public event spaces.
"Joining ICP is an ideal opportunity that unites my long-standing interests in photography and education, for an organization that has done so much to train and nurture generations of artists," said Little. "Much as when ICP was founded almost 50 years ago, we continue to see first-hand how powerful socially and politically minded images can change the world. Yet changes in technology make capturing and sharing these images easier, in ways that we could hardly have imagined and that are part of a larger, image-based societal transformation. ICP is uniquely positioned to capitalize on this moment, to build upon its leadership in international photography, education, and scholarship, and to strengthen its connections with its Lower East Side neighbours."
The International Center of Photography (ICP) is the world's leading institution dedicated to photography and visual culture. Cornell Capa founded ICP in 1974 to champion "concerned photography"—socially and politically minded images that can educate and change the world. Through their exhibitions, education programs, community outreach, and public programs, ICP offers an open forum for dialogue about the power of the image.
Related Topics
Subscribe
to receive the latest news and articles written by experts
May interest you