WHO ARE THE SELECTED ARTISTS FOR NEW YORK'S PENUMBRA WORKSPACE PROGRAM?
With this program, Penumbra Foundation supports outstanding emerging artists working in the photographic arts. Six artists and photographers based in the United States were selected from a variety of backgrounds and cultural contexts.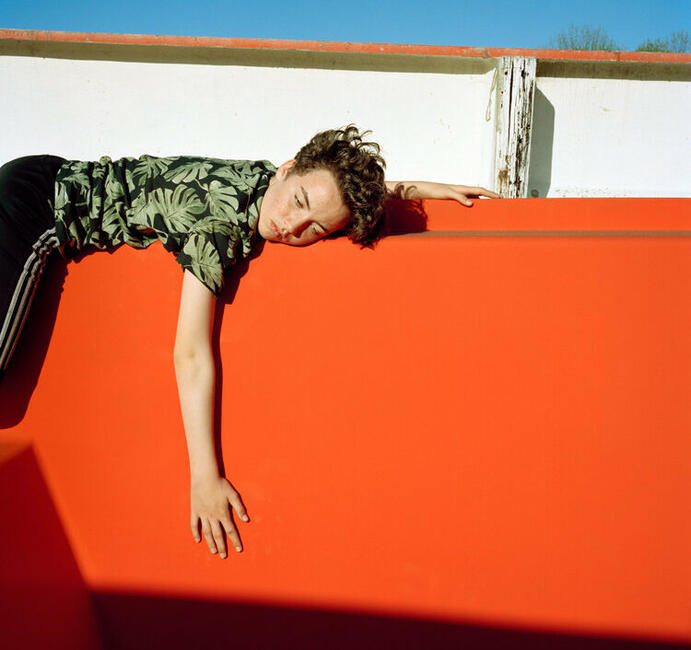 The artists are Sophie Barbasch (New York), Daveed Baptiste (New York), Dylan Hausthor (Portland, Maine), Alyssa Minahan (Boston), Rehan Miskci (New York), Christie Neptune (New York). Four other finalists were Odette England (Rhode Island) Dawn Kim (Texas), Debora Francis (New York) and Marc Ohrem-Leclef (New York).
The Penumbra Workspace Program facilitates artists with invaluable time, resources and workspace in the global art hub that is New York City. For one month, the artists have access to Penumbra's darkrooms, digital tools, historic processes lab, shooting studios, as well as technical and conceptual support. Each artist receives a stipend to aid them in all stages of creative activity, whether it is research and experimentation, the development of new work, completing a project already in progress, working on an exhibition, or editing a book.
"Reviewing the applications was a valuable reminder of the terrific range of approaches to photography today- from tender portrayal of fluid gender identity to the allure of communes and cults living off the grid", said Pradeep Dalal, member of the 2021 Jury. "The more familiar vein of photographic process driven work that mined a host of alternative materials and methods was well represented. There was a palpable interest in creating richly tactile surfaces and giving some weight and dimensionality to the image."
The 2021 Workspace Program jury included Pradeep Dalal (Artist, Educator and Director of the Creative Capital/ Warhol Foundation Arts Writers Program, New York), Maria Martinez-Cañas(Artist and Educator, Miami) and Milagros de la Torre(Artist, New York).
About the Artists:
Sophie Barbasch: "A family is a shifting conglomeration of narratives and feelings, just as each individual is constantly evolving and adapting. After an 8-year estrangement from my father, I let him back into my life. In the interim, I bonded with my younger cousin Adam, who I could not help but feel was like my double. Looking at him brought me back into the fault lines of my childhood; he was an entry point into storylines that I needed to rewrite through my own lens."
Daveed Baptiste: "Haiti To Hood examines the social dynamics within Haitian-American identity. Through collecting, rearranging, and recreating material elements that construct the visual aesthetics of Haitian livelihood, I construct sets of intimate living spaces, positioning both Black and Haitian-Americans in re-imagined realities. I source my inspiration from my upbringing in America, my immigration to this land, and the resilience and innovation of the Haitian American communities that I grew up in."
Dylan Hausthor: "I'm interested in photography and bookmaking as mediums of hybridity—weavings of myth filled with tangents and nuances, treading the lines between investigative journalism, performance,acts of obsession, and self-conscious manipulation. I'm interested in pushing past questions of validity that form the base tradition of colonialism in storytelling and folklore and into a much more human sense of reality: faulted, broken, and real."
Alyssa Minahan: "NOTES is a visual poem on the impermanence of our lived experiences and the beauty to be found in its acceptance. Multiples of the same image - a cloud, inverted as both its positive and negative - reflect both chance and possibility. A fingerprint left on the emulsion of an unfixed lumen print acts as a witness to human presence. These unique photographic objects, with their imperfections and variability, are evidence of the only constant - change."
Rehan Miskci: "As a member of the Armenian Diaspora, I have always been familiar with notions of historical conflict and displacement. My practice forms an area between two and three dimensional reinterpretation of various photographic archetypes, and I am interested in how they are re-contextualized through the juxtaposition of personal and collective memory. By creating fictional spaces for undermined and neglected moments, I aim to document the unseen and inhabit that space with alternative realities, and meanwhile looking into ways in which photography and physical space interact."
Christie Neptune: "Working across video, photography, sculpture, and performance arts, I investigate how constructs of race, gender, and class limit the personal experiences of historically marginalized bodies of color. I utilize disparate industrial materials filtered through assemblage, simple geometric forms, and object and body relations in digital performance to illuminate the personal and emotional aftermath of a society that disregards and delegitimize those that endure the brunt of historically upheld supremacies."
About Penumbra Foundation:
Penumbra Foundation is a non profit organization that brings together the Art and Science of Photography through education, research, outreach, public, publishing and residency programs. Its goal is to be a comprehensive resource for photographers at any level, artists, students, professionals, historians, researchers, conservators and curators.
Related Topics
Subscribe
to receive the latest news and articles written by experts
May interest you