ADRIANA ALMADA AT THE SECOND EDITION OF PINTA SUD ASU 2023
By Clara Zaefferer
Adriana Almada is an art critic, curator and writer. Her area of work and reflection is contemporary art, both in terms of artistic production as well as exhibition, curatorship and collecting. Once again, she is the main curator of Pinta Sud | ASU, where she seeks to raise visibility of the contemporary Paraguayan art scene through exhibitions, talks and visits to galleries and other art spaces.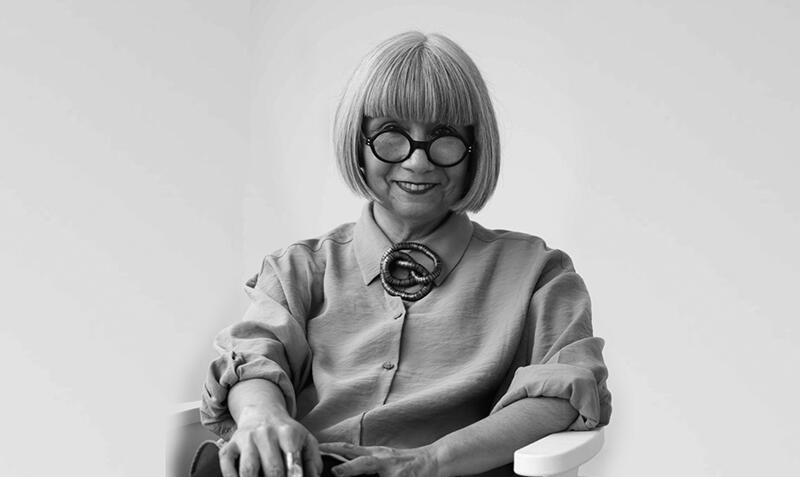 How would you describe the artistic potential of Paraguay? What makes it a standout country within the realm of contemporary Latin American art?
I believe we can't just speak about "potential," but rather an expanding artistic production that encompasses a complex universe of macro and micropolitical issues, ranging from minimal, intimate stories to approaches that traverse the entire social fabric. This production, however, has not yet fully reached the international circuit, except for sporadic individual appearances at fairs and some events. What is noteworthy in the case of Paraguay, as a country, is its historical and social condition, which makes it a symbolic space capable of generating an art that, while sharing global codes and interests, constantly returns to itself, re-creating its own narratives, breathing through its wounds, and connecting with the world in a hesitant and fragmented manner. Paraguay is an inexhaustible reservoir of "real" stories that stimulate and nourish artistic reflection in diverse aspects, both from the past, constantly updated in memory, giving rise to an aesthetic practice that has made "anachronism" one of its habitual resources, as well as from the very present.
What is your curatorial vision for Pinta Sud ASU this year, and how does it differ from last year's first edition?
The first edition of an event like this is always an enormous challenge, which is further intensified in subsequent editions. The interesting aspect of sustaining the project over time is the opportunity to showcase Paraguay's artistic production as an ongoing and prospective process, through various proposals that include not only urban contemporary art but also indigenous and popular art. The program integrates cultural centers, museums, galleries, self-managed spaces, special projects, interventions, artist residencies, open studios, visits to private collections, and an important five-day colloquium with international and national art figures. It is important to note that, unlike other Pinta Art events, Pinta Sud Asu is not a fair but a visibility platform that emerged from a broad call in which all involved instances freely participate. The success of the first edition not only ensured the program's continuity but also increased interest and enthusiasm in it. The format is flexible and does not differ significantly from the one deployed last year. The simultaneous presence of curators, collectors, critics, and communicators from abroad generated synergy that has already borne fruit, and I believe I can anticipate a more diverse and powerful edition.
As the main curator and advisor of Pinta Sud, how have you worked to ensure diverse and equitable representation of Paraguayan artists this year?
The idea is to present a broad panorama, seen from different perspectives. We can talk about diversity, but I wouldn't dare think in terms of "equity" in the representation of artists. I believe that, in this sense, the equation is different: it is about illuminating dark areas or those that have remained in the shadows due to different circumstances. For example, one of the exhibitions will be titled "The Country of Women," which will take place at the Juan de Salazar Cultural Center of Spain, bringing together the work of around 35 Paraguayan artists from different generations, from the 1950s to the present, some well-known and others still relatively "confidential." I think, in any case, "equity" in the representation of artists is something that can be assessed over time, as it always happens, and not in a single instance.
The event seeks to engage the local community in contemporary art. What are some of the strategies you have implemented to encourage active community participation?
The basic strategy has been to engage in conversations with all the stakeholders in the local art circuit. From my perspective, what sets Pinta Sud Asu apart from other art projects is that it is not organized in a top-down manner but through a fluid exchange among all involved parties. There is, of course, a curatorial vision that guides the overall process, ensuring the quality, diversity, relevance, and appropriateness of the content and its development. Other strategies include implementing conceptual and formal intersections in the artistic proposals of the general curatorial team, as well as being open to various spontaneous initiatives.
Pinta Sud ASU also includes educational activities and community outreach programs. Could you share some details about these initiatives and how they complement the artistic experience at the event?
The international colloquium will be a major educational activity, to which art educational institutions in the country have been invited. The topics will be of interest to students and researchers. Additionally, there will be guided visits and discussions at the different exhibitions, allowing for a personalized approach to the artistic and curatorial proposals. Pinta Sud Asu will conclude with a children's festival that involves the entire community in a central location of the city. It is important to note that, while Pinta Sud Asu lasts for seven days, many of the actions included in the program, such as exhibitions and artist residencies, start before the event and extend well beyond it. Moreover, they create documentation and dissemination tools such as specialized publications, discussion circles, and audiovisual products. In a country like Paraguay, with fragile cultural institutions, this already represents a significant achievement.
Related Topics
Subscribe
to receive the latest news and articles written by experts
May interest you