TRAMA (PLOT): NELA OCHOA EXHIBITS AT SARO LEÓN
On Friday, January 21, at 6:30 p.m., the individual exhibition TRAMA, by Nela Ochoa, a Venezuelan/Spanish artist who has resided in Tenerife since 2017, will open at the Saro León gallery.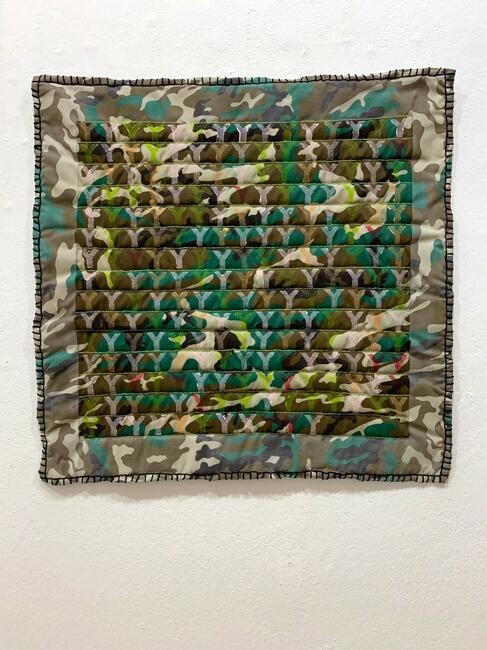 Continuing with her genetic and environmental theme, the artist proposes to look inward down to the molecular level to highlight the violence against nature in general and against women in particular.
"DNA is an organic tissue that concentrates the instructions for the functioning of all living beings. An organic plot that remains enclosed within the cells and that we can read even after the organism has died. It is the transcendental trace of the flora, fauna and of course also of humans, thinking animals; creative animals, that from the caves of Altamira we have wanted to record our passage through the planet. With the passing of the centuries and the evolution of our instruments, there is no longer a place where our footprint is not present, covering the planet with it. The violence that we humans have developed and perfected against nature and against ourselves is undeniable. My work with images of the interior of the body, chromosomes and genes, tries to open an interior space for reflection".
The 2021 Pollock-Krasner Foundation scholarship, which was awarded to him in 2021, served as support for the materialization of this exhibition, which had been in preparation since 2020, as well as other collectives in which he participated in the past 2021 in his city. native Caracas.
Represented in the Frost Museum in Florida, USA and in several Venezuelan museums such as the Alejandro Otero Museum, the National Art Gallery and the Sofia Imber Contemporary Art Gallery, this multidisciplinary artist is also present in the Reina Sofia video library among other collections.
Nela Ochoa: TRAMA
Until February 2022
Saro León
C. Villavicencio, 16, 35002 Las Palmas de Gran Canaria, Las Palmas, Spain
Related Topics
Subscribe
to receive the latest news and articles written by experts
May interest you