SPECIAL DEFECTS - FERNANDO UHÍA IN NUEVEOCHENTA GALLERY
"It is inevitable to mention the history of painting when we refer to the work of Fernando Uhía, since it seems in the first instance to allude to the theories of color, the purism of the medium and the ruptures of the mimetic representation that occurred during the emergence of the artistic avant-gardes in the first decades of the 20th century. However, Special Defects departs from such assumptions and invites the viewer to an aesthetic experience of color through a unique treatment of paint. The above, from a global language that is expressed through the construction of shapes and colors, which today are not only present in fine arts but also in design and advertising. " Luciana Rizo introduces in the curatorial text.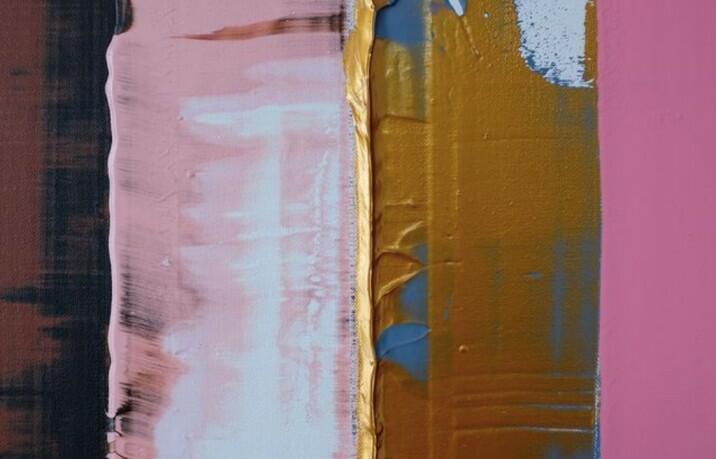 Uhía began his artistic production in the nineties and, since then, his interest has revolved around the artistic endeavor within the contemporary world, particularly from the pictorial medium. His work addresses issues related to mass consumption, popular culture, the relationship between the ways in which images are displayed and the viewer's gaze — a relationship increasingly mediated by screens, billboards, and consumer objects.
The Special Defects exhibition is made up of two series, "Gourmet Cromaberrations" and "Ipathos", which explore Uhía's interest in painting in different formats. The artist was inspired by the fast food wrappers of potatoe chips Margarita, De todito, Súper Ricas, among others, taking their shades as a reference to create vertical acrylics that eliminate figuration and draw attention to color through their particular treatment. On the other hand, the Ipathos series is made up of aerosol paints that play with the figure of the square and the randomness in the nuances of each tone.
Fernando Uhía (Bogotá, 1967) lives and works in Bogotá. He has participated in the Havana Biennial (2009), in the National Artists' Hall (2004 and 2006) and was awarded the Luis Caballero Prize (2007). His work is part of the collections of the Banco de la República de Colombia and the SPACE Collection (formerly Sayago & Pardon).
Defectos Especiales
Until July, 31st
Nueveochenta Gallery
Diagonal 68 # 12 – 42
Bogotá, Colombia
Related Topics
Subscribe
to receive the latest news and articles written by experts
May interest you