HOW FAR IS FAR? - NO LUGAR EXHIBITS "A CIRCLE CALLED ZERO"
The Ecuadorian gallery presents A circle called zero, a solo exhibition by David Rickard (New Zealand/UK) curated by Rubén Darío Díaz Chávez. The proposal brings together works in painting, objects, installation, sculpture, video and photography and reflects on the territory, its representation and how we relate to each other in times of pandemic.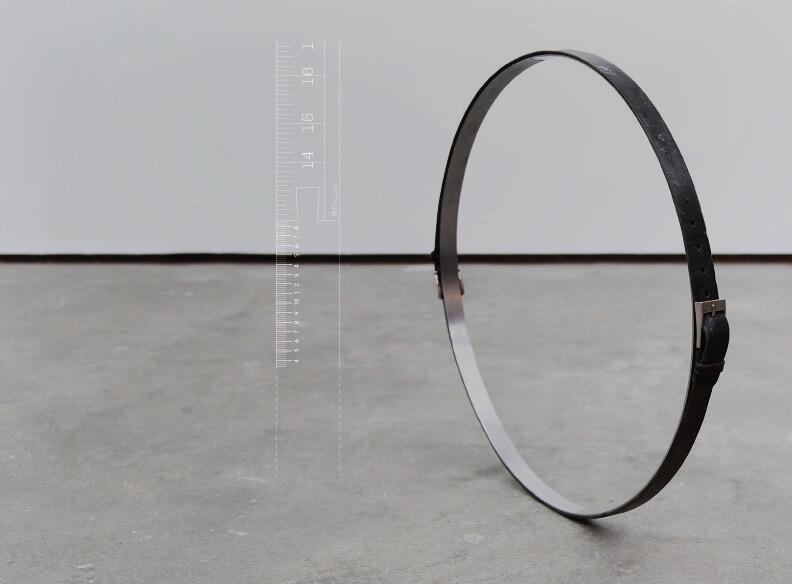 The works in this show intend to exceed the physical barriers imposed by the health crisis and to reduce the distances to propose a bigger picture, thus joining geographical points and offering a different connectivity.
The title of the exhibition -A circle called zero, already provides an indication about the alternatives when connecting and how it is that you can be far and close at the same time.
"For the development of the works, the artist got in contact with people from different parts of the world." explains Díaz Chávez, curator of the exhibition. "Once the initial links were established, Rickard created meeting spaces with his collaborators to propose strategies for collaboration, dialogue, reflection and production, transforming the traditional idea that the artist has to travel to create works for a specific site, and at the same time questioning more traditional notions about the forms of artistic production."
Enriching themselves from dialogue, and focusing on the process as part of the final work itself, the works of Rickard and his collaborators reflect an ideology loaded with criticism and reconceptualizations about the role of communication (and art as its tool) in both aesthetic and political manifestations.
"For Rickard," Díaz Chávez continues, "these collaborative acts, which function as a resource to connect and communicate, become a vehicle that forms an interrelation of meaningful dialogues where exchanges allow to unite imaginary lines, intersections and political spaces; in addition to forming connections, piercing borders and compressing global distances on a human scale."
David Rickard (New Zealand, 1975) is a visual artist. He also studied architecture, which has had a lasting impact on his artistic practice, incorporating information on material uses and spatial perception in his work. His work proposes reflections on the way we see ourselves today in the physical world and how far our perception is from what we call reality.
Rickard lives and works in London, and has exhibited in the Netherlands, UK, New Zealand, Russia, Belgium, Switzerland, Italy and Israel.
A circle called zero
Until July 23rd
No Lugar – Arte Contemporáneo
Vicente León N9-40 y Esmeraldas
Barrio La Tola, Centro Histórico, Quito-Ecuador
Related Topics
Subscribe
to receive the latest news and articles written by experts
May interest you