PARAJES ESCONDIDOS: DENTRO DE LO VISIBLE. THE EXHIBITION BY JUAN MIGUEL MARÍN AND AGUSTÍN SERISUELO
Within the framework of the XXIII Pan American Biennial of Architecture of Quito (BAQ), +ARTE gallery will participate with works from the exhibition Parajes escondidos: dentro de lo visible.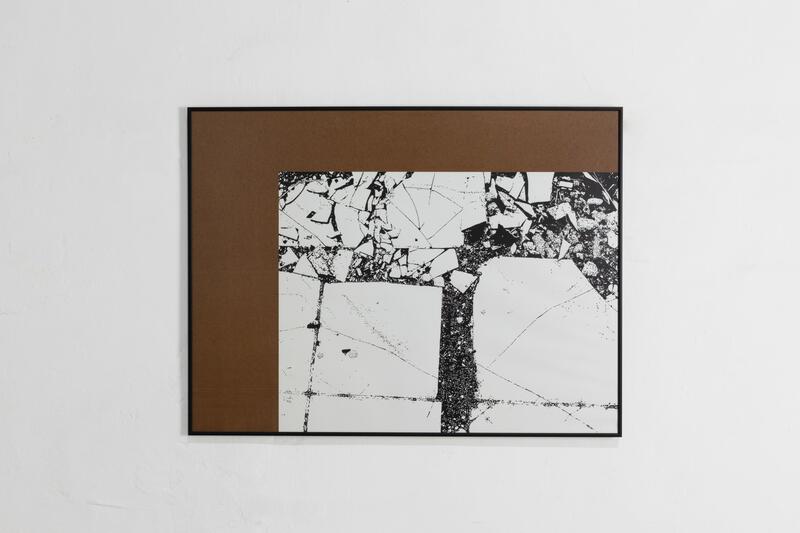 The exhibition will join the cultural axis of the Pan American Biennial of Architecture Quito (BAQ). Curated by Gabriela Moyano, Parajes escondidos: dentro de lo visible, combines the work from artists Juan Miguel Marín with his series "Andamio" and Agustín Serisuelo with "Espacio Intermedio", a research project produced within the framework of the Cultura Resident artistic residencies of the Consorci de Museos de la Comunitat Valenciana.
The practices of both artists come together thanks to the construction and deconstruction of the urban landscape and, in this way, the space is activated. There is an artistic exploration that seeks to evidence the city constructions as unstable, alterable and volatile.
"The dialogue of artistic proposals and the conjunction of work starts from the working field of art that emphasizes the relational and sensory. Projects that begin years in advance, where relationships precede the professional, allowing the feeling to influence the curatorial processes where selected works are combined, conversing with each other and suggesting dialogues in the gallery. Both artists bring us closer to different scales through media that allow us to visualize in a particular approach the spaces and nature that surrounds them," explains Gabriela Moyano, curator of the project.
Agustín Serisuelo (Spain, 1981) has a degree in Fine Arts from the University of Barcelona (2006), and a postgraduate degree in Master of Artistic Production at the Polytechnic University of Valencia (2019). As a parallel training he has always been active doing different workshops with professionals such as Marta Dahó, Txomin Badiola, Jorgue Yereguí or Manuel Segade. He has been the beneficiary of various grants, awards and residencies such as Hàbitat Artístic Scholarships with a residency at La Rectoría centre d'art de Barcelona, Cultura Resident Research Scholarships of the Consortium of Museums of Valencia, scholarship for further studies of the Dávalos Flecher Foundation or the residency in Berlin Art Instituted in Germany among other institutions.
Juan Miguel Marín (Ecuador, 1980) is a multidisciplinary artist currently living in Brooklyn, New York. He participated in School for Poetic Computation - New York, NY (Spring 2019). He earned his BA in Graphic Design from Savannah College of Art and Design - Savannah, GA (2009) and his AA in Advertising and Graphic Design from Central Piedmont Community College - Charlotte, NC (2003). His art practice is an ongoing meditation on his own journey as an immigrant. A constant search for home within himself. An exploration of the relationship between memory, sound and emotion. Marín has performed, installed and exhibited his work in cultural institutions and public spaces in New York City, San Francisco, Milan, Amsterdam, Quito, Lima, Buenos Aires and San Jose, Costa Rica.
Subscribe
to receive the latest news and articles written by experts
May interest you