PENUMBRA FOUNDATION NEW YORK PRESENTS "WHAT'S YOUR NAME WHEN YOU'RE AT HOME?"
Twelve artists living and working in Argentina, Brazil, Georgia, Germany, Mexico, Spain, Turkey, and the United States respond to the notion of home in this exhibition curated by Sabrina Mandanici. On view through April 19.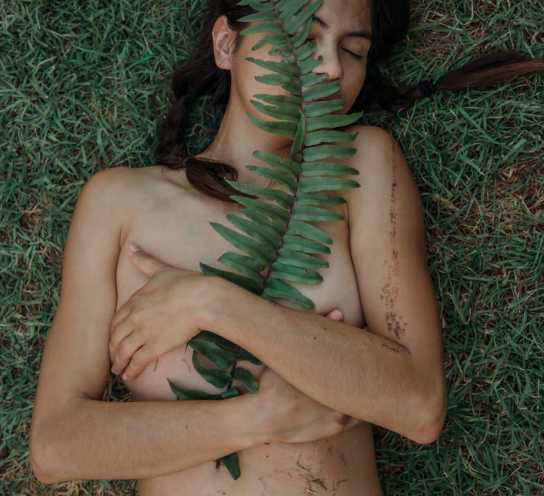 "Home is a feeling. It reveals itself as a sense of place or belonging. It has different connotations in different languages and is imbued with the histories and cultures we are part of – personal and familial, social and political. Home is something we can find or make, remember or recognize, lose or yearn for," writes guest curator Sabrina Mandanici.
Exhibited artists: Marina Berio, Natacha Ebers, Mariceu Erthal, Adama Delphine Fawundu, Cemre Yeşil Gönenli, Ana Lucia Mariz, Jenny Irene Miller, Dina Oganova, Ahndraya Parlato, Sophie Schwartz, Maria Sturm, and Laura C. Vela.
Individually, these artists adopt a wide range of artistic, emotional, and material approaches, which manifest themselves as representations of intimacy, tactility, embodiment, memory, fear, and loss. Through different forms of image-making that embrace and resist the two-dimensional surface of the photograph, their works probe questions of identity and perception, and explore relationships of inner landscapes and exterior environments, body and mind, longing and belonging.
Among the recurring themes are the healing capacities of touch, and the complex, at times, conflicting, notions of woman- and mother-hood. Ahndraya Parlato inquires, "Are my contemporary fears different from the fears felt by mothers throughout history? How is motherhood itself a construction?" And Jenny Irene Miller asks: "What does it mean to be feminine? What does it mean to be masculine? Who gets to decide?" Taken together, these works punctuate photography's ubiquitous presence with its power as a relational tool.
Organized in small groups to enable dialogues between artists, artworks, and themes, this exhibition departs from an understanding of home as a domestic space, and instead aims to create a space of shared experiences, where feelings and places, materials and concepts converse and co-exist.
Subscribe
to receive the latest news and articles written by experts
May interest you