ZONAMACO CELEBRATES ITS 18TH EDITION
ZONAMACO will present international exhibitors in-person at Centro Citibanamex from February 9 to 13, 2022, welcoming more than 200 galleries from more than 25 countries around the world and bringing together its four fairs simultaneously: ZONAMACO MÉXICO ARTE CONTEMPORÁNEO, ZONAMACO DISEÑO, ZONAMACO SALÓN and ZONAMACO FOTO.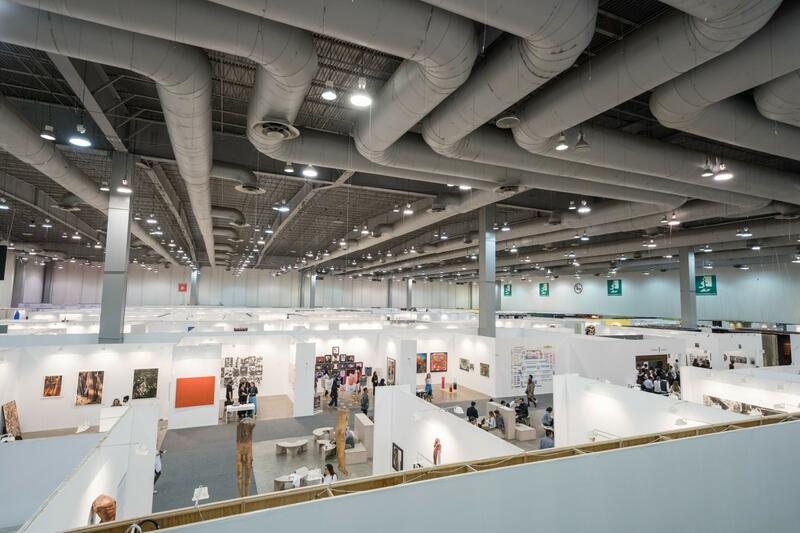 For the 2022 edition, the curatorial team led by Juan Canela, Artistic Director of the Fair, has been renewed and will be comprised of: Direlia Lazo (Havana, 1984) as curator of the new EJES section; Luiza Teixeira de Freitas (Río de Janeiro, 1984) as curator of ZONAMACO SUR; Esteban King (Mexico City, 1986) as curator of the MODERN ART section. Also joining them are Sara Hermann (Santo Domingo, 1969) as curator of the FOTO fair, and Alfonso Miranda (Mexico City, 1978) as curator of the SALÓN fair. Cecilia León de la Barra (Mexico City, 1975) continues to lead the ZONAMACO DISEÑO fair as its Artistic Director.
Nuevas Propuestas and Foro merge with a rethinking that shapes ZONAMACO EJES, a new section that manifests around the current urgencies of art as a vast dialogue between galleries and artistic practices. What can't we omit when talking about the context and situation of each place after a moment of global introspection? This section focuses on young and established galleries with a solid commitment to artists and artistic projects that reflect on the "now". At the same time, it welcomes new hybrid and transitional spaces that explore alternative dynamics of presenting and interacting with the artwork.
For 2022, ZONAMACO SUR will feature projects from different galleries around the world, each presenting a dialogue between two artists. Inspired by ideas of fantasy and the surreal, as well as the limit of these concepts within each personal reality, SUR seeks to see art and practices existing in this intertwining where art, nature and imagination meet. A place where we can listen beyond ourselves, beyond existence, beyond power, beyond our lives, and where we can understand both oneself and otherness.
As every year, the Fair announces its Conversations Program, featuring national and international guests who will discuss current issues affecting the art world, as well as the extensive Program of Parallel Activities taking place in museums and galleries across Mexico City.
This year the program of conversations includes 20 activities, among which are the Casa Wabi Foundation Awards, Residence Award for Women Artists 2022 and the Tequila 1800 Collection Award. In addition to this, an extensive program of public activities will also take place in the main museums and galleries of Mexico City in parallel with ZONAMACO.
FOR MORE INFORMATION CLICK HERE
ZONAMACO
FEBRUARY 9 - 13, 2022
Miguel Hidalgo, 11200, Mexico City
Subscribe
to receive the latest news and articles written by experts
May interest you