URURUGUAY JOINS LA NUIT DES IDÉES (THE NIGHT OF IDEAS)
Uruguay will have its first Night of Ideas on Thursday, January 27th, thanks to a collaboration between the Atchugarry Foundation and the French Embassy in Uruguay.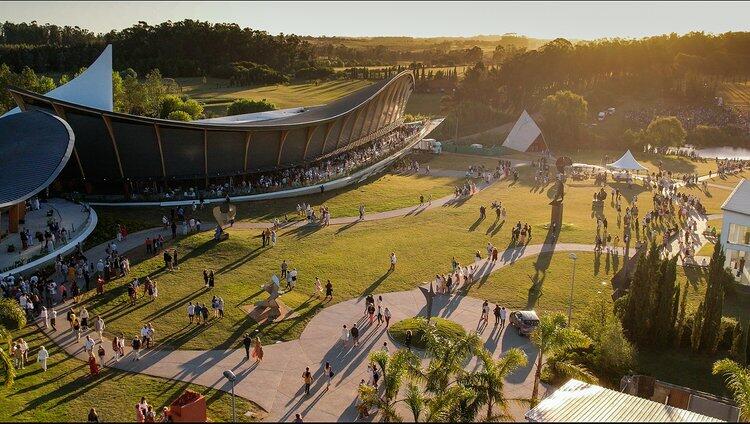 Initiated by the Institut Français in 2016, the Night of Ideas quickly established itself on the French and international agenda as a unique global event that encourages debates of ideas around major contemporary themes.
Since then, every year, simultaneously in more than a hundred countries, "La Nuit des Idées" brings together numerous audiences in cultural spaces on five continents to celebrate together the circulation of ideas and knowledge. With a festive and inclusive objective, various activities are developed such as round tables, talks, concerts and artistic performances.
It will be held at MACA (Museum of Contemporary Art Atchugarry), with a cultural proposal that invites to expand ideas, open debates and conversations and connect in one night with global ideas of contemporary thinking.
This year's theme is "(Re)build together". The sculptor Pablo Atchugarry, host of the event, the anthropologist Mónica Sans, the regional director of UN Women, María Noel Vaeza, Gonzalo Moratorio of the Pasteur Institute of Montevideo, among other distinguished personalities from the artistic world, scientific intellectual and diplomat will contribute their ideas from the respective personal approaches, allowing the exchange with the public within the framework of two round tables.
PROGRAMMING:
6:30 p.m. Opening
7:00 p.m. First round table Reconstrucción I (Reconstruction I).
Speakers: Pablo Atchugarry, María Noel Vaeza, UN Women regional director, Pablo Muse, Mario d'Amico (restorer of the Notre Dame organ).
8:00 p.m. Second round table Reconstrucción II (Reconstruction II). Speakers: Gonzalo Moratorio, Instituto Pasteur Montevideo, Mónica Sans, anthropologist, and Laia Bee, programmer.
9 p.m. Concert Ana Karina Rossi "De París a Manantiales" (From Paris to Springs) tango, milonga and chanson française
Museo de Arte Contemporáneo Atchugarry
January 27th
Ruta 104 km 4.5, Manantiales, Maldonado
Related Topics
Subscribe
to receive the latest news and articles written by experts
May interest you