ROB VERF PRESENTS "VANITAS" AT THE MUSEO NACIONAL DE BELLAS ARTES
Dutch artist Rob Verf exhibits a series of works in dialogue with paintings from the National Museum of Fine Arts' collection to explore the impacts of waste generation, consumption and discarding.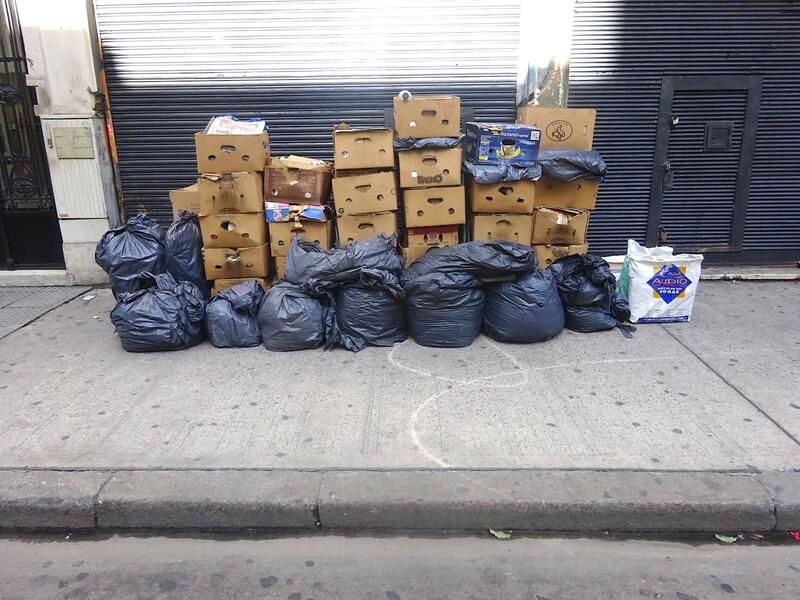 Rob Verf. Vanitas is curated by Marta Penhos and brings together a series of works by the artist born in the Netherlands, but with a long career in Argentina, linked to the idea of contemporary vanitas, in dialogue with historical pieces from the institutional collection of the Museo Nacional de Bellas Artes.
The still life –the baroque genre par excellence– and one of its derivations, the vanitas, is the artist's platform to reflect on how current societies are affected by consumption and the discarding of objects, and how this is related to emptiness, the ephemerality of life, the inexorable passage of time and death.
"In a similar way to what happens in Dutch paintings and in Rob Verf's paintings, the objects that form these works express people, individually and collectively, and show the passage from use and enjoyment to discarding and abandonment," explains Marta Penhos.
The works in this exhibition –among which there are paintings, a video and an installation composed of 53 photographs– bring together and put into dialogue impressions and ideas that come from his experiences in Rotterdam and Buenos Aires. They connect with eleven key paintings in the Museum, also linked to the fleetingness of a moment, including Diego Rivera's "Composition with Clock"; Pierre-Auguste Renoir's "Peaches and Cherries"; Emilio Pettoruti's "Shadow at the Window"; and still-life paintings by Georges Braque, Jan Fyt, Lía Correa Morales, Severo Rodríguez Etchart, and Aquiles Badi.
Rob Verf was born in Amersfoort, in the center of the Netherlands, in 1964. Since 2000 he has been working and living in Argentina. He was a resident of the ISCP in New York and El Basilisco in Buenos Aires. In addition to his paintings, sculptures and videos, he realized experimental projects with the poet Roberto Tejada in Austin, and with the composer and scientist Bruno Metz in Buenos Aires and in Turku, Finland. In the Netherlands, the Helmond Museum held a retrospective of his work. In Argentina, he has had solo exhibitions at the Museo de Arte Contemporáneo de Bahía Blanca, the Centro Cultural Recoleta, the Centro Cultural Borges and the Museo de Arte Contemporáneo de Mar del Plata.
Subscribe
to receive the latest news and articles written by experts
May interest you