PART II: LATIN AMERICAN ARTISTS IN NEW YORK – AMERICAS SOCIETY'S EXHIBITION
Americas Society presents the second part of This Must Be the Place: Latin American Artists in New York, 1965–1975, a group exhibition that explores the artworks, performances, and experimental practices of this generation of artists who lived in New York City in the 1960s and 1970s. Diversifying the city's artistic life, these artists helped shape New York into the global art center it is today.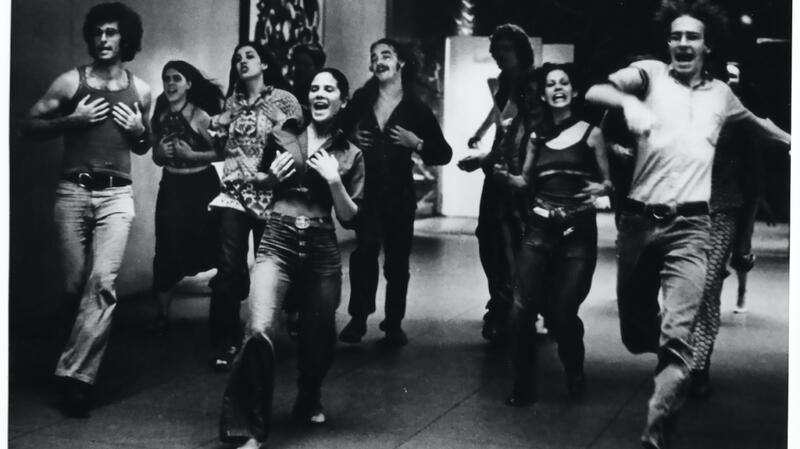 The artworks presented in this exhibition are central to understanding the social and political landscape in the Americas and the tensions and bridges between north and south, exploring issues of migration, identity, politics, exile, and nostalgia. For Part II, the new works on view explore the body as theme and medium, and in doing so, offer new understandings of identity. Together, the works redefined the parameters and aesthetics of so-called "Latin American" art.
"Part II of the show continues to demonstrate these artists' investigation of issues of identity and migration in works experimenting with the latest trends of the period, with a strong focus on the use of body as a medium and as a topic to explore these topics," says Americas Society Visual Arts Director and exhibition curator Aimé Iglesias Lukin. "Their contributions revealed a more diverse and cosmopolitan scene than typically portrayed in the historiography of postwar American art. For these artists, 'Latin American' was not a label they necessarily identified with before arriving in New York, but rather one made relevant by shared experiences and a newfound sense of kinship," says Iglesias Lukin.
The exhibition will be accompanied by two publications: an illustrated guide to the exhibition featuring a curatorial text along with the full exhibition checklist published in September 2021, and This Must Be the Place: An Oral History of Latin American Artists in New York, 1965–1975, a standalone book that highlights the voices of the artists and documents of that time to be published in March 2022.
From February 2nd to May 14th, 2022
Americas Society
Curator: Aimé Iglesias Lukin
680 Park Ave, New York, NY 10065, United States
Related Topics
Subscribe
to receive the latest news and articles written by experts
May interest you