NEW YORK - EL MUSEO DEL BARRIO EXHIBITS POPULAR PAINTERS & OTHER VISIONARIES
Popular Painters and Other Visionaries examines the practices of 35 artists working on the margins of modernism and the mainstream art world throughout the Americas around the mid-20th century.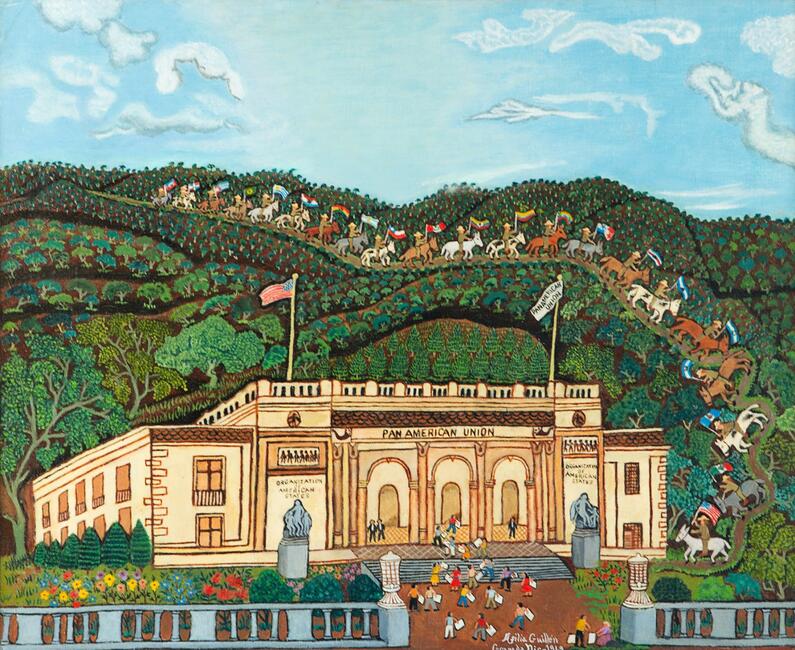 The exhibition creates new dialogues between Latino and Latin American artists, with an emphasis on the US, the Caribbean, and South America and the African diaspora in these regions. The term "popular" painters is used to identify artists that because of their class or racial backgrounds have been marginalized from official art history and labeled with pejorative terms such as naive and primitive.
First presented as a virtual exhibition during the months of the global pandemic, this new version of the show presented in the galleries will feature over 100 works, with more than half drawn from El Museo's Permanent Collection. The checklist is supplemented with loans from other institutional collections, including The Museum of Modern Art, the American Folk Art Museum and Museu de Arte de São Paulo, as well as works from private holdings never presented before in New York.
The exhibition is grouped in four thematic sections.
"Inside/Outside" explores the hybrid influence of European genre painting and popular culture in the work of Black Modernists such as Horace Pippin, Heitor dos Prazeres, and Micius Stéphane, among others.
"Visible/Invisible" focus on the influence of spirituality and Afro-Atlantic religions, including paintings by Benoît Rigaud and Louisiane Saint Fleurant, works on paper by Minnie Evans and Consuelo González Amézcua, sculptures by Chico Tabibuia, and beadwork by Antoine Oleyant.
"Public/Private" showcases the interest for vernacular architecture and the representation of communal landscapes, including a large group of serigraphs by Manuel Hernández Acevedo and in-depth presentations by Préfète Duffaut and Asilia Guillén.
"Animal/Human" presents a mix of human and animal figurative works, focusing on Latinx pioneers such as Felipe Jesús Consalvos, Gregorio Marzán, and Eloy Blanco.
Popular Painters & Other Visionaries
Until February 27th, 2022
Curated by El Museo's Curatorial Department
El Museo del Barrio - 1230 5th Avenue at 104th Street
New York, NY 10029
Related Topics
Subscribe
to receive the latest news and articles written by experts
May interest you