NOHEMÍ PÉREZ SELECTED IN ArtBo FOR THE EFG LATIN AMERICA ART AWARD
The EFG Latin America Art Award, together with ArtNexus, announced Nohemí Pérez, from mor Charpentier (Paris and Bogotá), as the selected artist for the company's annual acquisition award. The winner will be announced at Pinta Miami during Art Week in the city.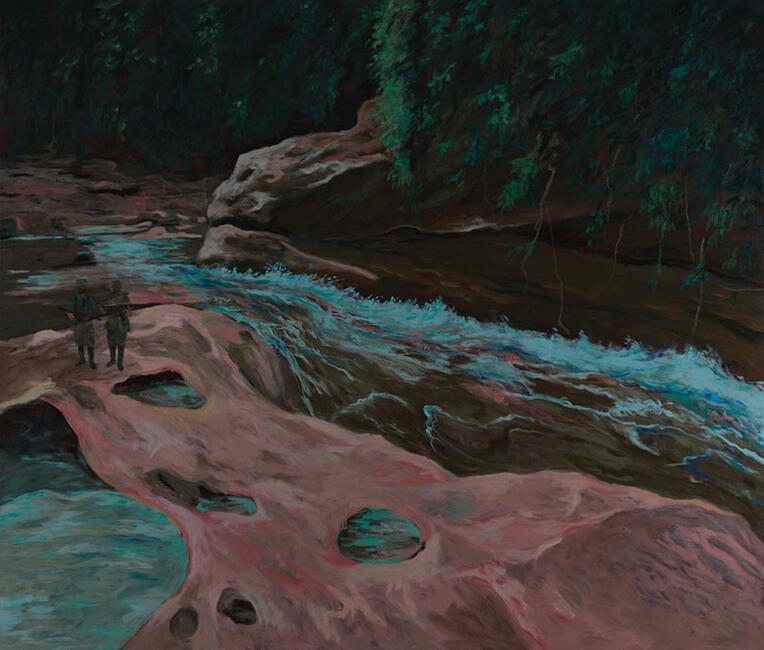 The artist's work as selected at the ArtBo 2022 fair with the collaboration of Eugenio Viola, Chief Curator at MAMBO (Museo de Arte Moderno de Bogotá) and Curator of the Italian Pavillion at the 59th Venice Biennale, jointly with Celia Sredni de Birbragher, Director and Editor of ArtNexus.
"For many years, Nohemí Pérez has been proposing a difficult and coherent work, as painful as necessary, focused on analyzing her native territory, the Catatumbo, a geographic region on the Colombian-Venezuelan border characterized by a very fragile and complex natural and socio-cultural ecosystem. In her work, the investigation of the territory becomes a denunciation, acquires a social and civil value, connecting art and life, so that the physical landscape becomes, at the same time, subjective and politically irreducible", explained Eugenio Viola.
The EFG Latin America Art Award, now in its twelfth year, was created to support a Latin American artist whose work is pre-selected through a juried process in Latin American contemporary art fairs throughout each year. The award aims to promote Latin American visual arts production and increase awareness of regional fairs among collectors worldwide.
This year, the nominated artists will be selected at the fairs: SP Arte, São Paulo; PArC, Lima; arteBA, Buenos Aires; Ch.ACO, Santiago de Chile, and ArtBo, Bogotá.
As in prior years, once each of the finalists in the participating Latin American art fairs are nominated, the winning artist and artwork will be selected and announced in Pinta Miami during Art Basel Week in Miami. EFG Capital will acquire a work of art from one of the nominated artists to display at their Miami offices' permanent collection.
Subscribe
to receive the latest news and articles written by experts
May interest you