LIFE OF MATTER - PABLO ATCHUGARRY EXHIBITS AT THE PALAZZO REALE IN MILAN
Until January 30th, 2022, a monographic exhibition of Pablo Atchugarry is on display at the Palazzo Reale in Milan. Vida de la materia (Life of Matter) is the name given to this large exhibition that includes a set of 40 works and the curatorship of art critic Marco Meneguzzo.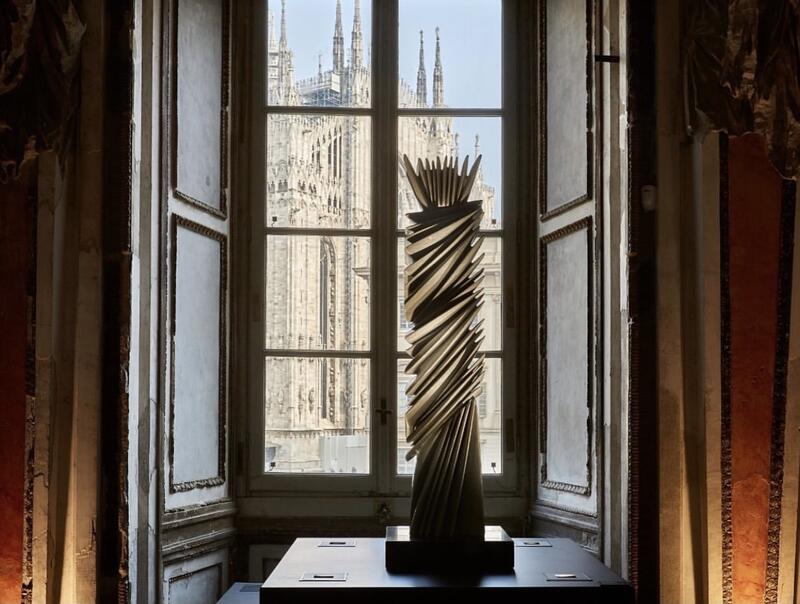 The Palazzo Reale was for many centuries the seat of the government of Milan and is currently a cultural center, home to exhibitions and activities related to art and culture. Located to the right of the Duomo of Milan in the royal square of this city.
The exhibition aims to be a reflection starter point and a tribute to the great career of Pablo Atchugarry, a sculptor who, with his international notoriety, multiple exhibitions, presence in the most important collections in the world and his international market results, constitutes a true example of an artist who has known how to focus the globalized taste of collectors and world experts in his work.
Atchugarry's work in recent years has concentrated on large marble sculptures. Now, in the scope of his latest production, there is more room for reflections on the sinuous and linear forms of nature, carved directly in the wood or emerging from secular olive trunks.
"I once wrote that marble has a subtle and delicate voice, however, if we are attentive and have the patience to listen to it, it tells us several secrets that could be suggestions on how to work it or how far it can go and what its limits are. These secrets mean truly entering the interior of matter and that is when you breathe, almost in unison, with the rhythm set by the marble. This is a universe" states Pablo Atchugarry.
The exhibition translates a particularly complex project under various aspects, among which the weight and number of the works –more than 40, which vary in the years of production-, dialogue with the architecture of the Hall of the Caryatids, which still shows the signs of the fire that devastated it during the war and is also the "life of matter", which gives the title to the exhibition.
Subscribe
to receive the latest news and articles written by experts
May interest you