CHRISTO AND JEANNE-CLAUDE AT FUNDACIÓN PROA BUENOS AIRES
Organized by Fundación Proa with the collaboration of the Estate of Christo V. Javacheff and Museo de Arte Contemporáneo Atchugarry; curated by Lorenza Giovanelli. The retrospective exhibition Christo and Jeanne-Claude presents an exhaustive fundamental territory of concepts and images to appreciate the art of the second half of the twentieth century. The appropriation of public property, wrapping monuments and transforming the natural space with their interventions brings us closer to one of the most relevant trends in artistic practice.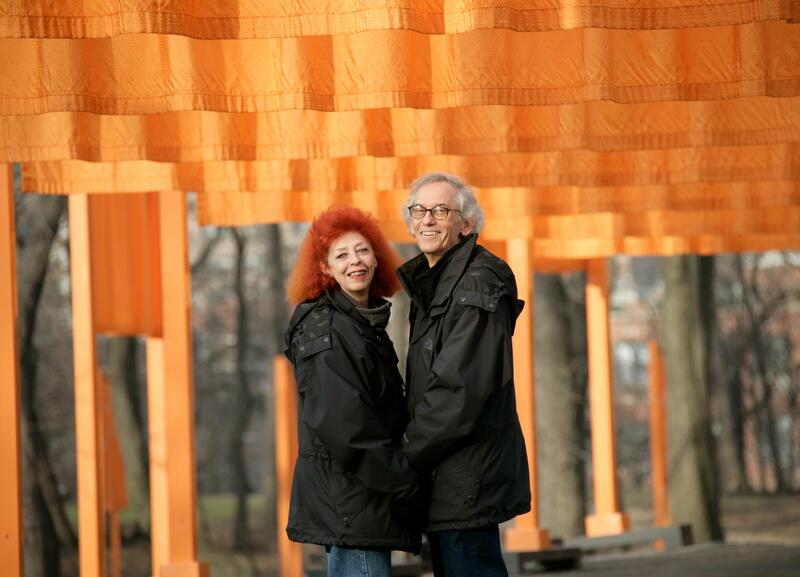 The set forms a new and untold gaze of the landscape and the last art tendencies. Since their beginnings in 1958 with the first interventions propositions and evolving through the big scale public projects -which purpose is the art itself, in the artist's word- the retrospective gathers the early pieces of art, named Early Works till their last projects. The group of documentary photographs and the artists' presence during the realization of their interventions in a documentary selection contribute to an extensive and deep scene to the exhibition.
Christo and Jeanne-Claude's presence in our country is known since Di Tella's times when the art critique Pierre Restany, invited to participate as the award jury of 1964 and frequent visitor of Buenos Aires and Montevideo, lecture about the art's new trends of that period included the Nouveau Réalisme of which both artists were part.
In april 1995, the main precedent of the artists' presence in Argentina was placed in the Federico Jorge Klemm Gallery of Buenos Aires, that realized the first Christo and Jeanne-Claude's exhibition with 26 pieces of art containing projects, drawings, registration photographs and intervened litographs . Some of them belonging to the Klemm's Collection are included.
Lorenza Giovanelli's selection responds to the will to reflect the different stages of the artistic life of Christo and Jeanne-Claude based on a series of documents that are representative of the magnitude of its facilities, for visitors from South America.
Related Topics
Subscribe
to receive the latest news and articles written by experts
May interest you