BETWEEN CULTURE AND NATURE - BIENALSUR IINSTALLATIONS N SWITZERLAND
How to situate the artistic dimension - and with it the reflection on the environment and the human condition - in a natural landscape that dazzles those who inhabit it?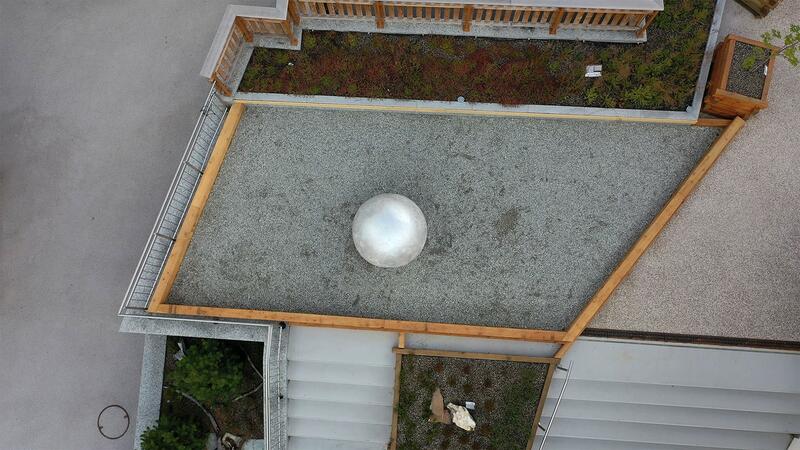 This is one of the questions that gives life to the selection of works that make up the first intervention with sculptures in the public space of BIENALSUR in Crans-Montana, Switzerland.
A huge keyhole with "Invisible" written at the top is installed in an environment of mountains and valleys as a witness to everything that we are not capable of seeing, of everything that we neglect. The possibility of passing through this work by Marie Orensanz makes it a kind of portal that connects us between two dimensions of reality.
Another proposal is the one that Run for the music generates through an apparently silent set of colored sticks that, vertically, wait for some passer-by to activate them. The beautiful melody of Beethoven emerges then, from the sequence between one and the other; a melody which Leandro Erlich uses to evoke the brotherhood between men.
A reflection that refers to caring for the environment is presented in the installation by Pablo Reinoso who, among fallen tree trunks and metal structures, reinvents an alternate nature.
Clavos torcidos, by the Cuban collective Los Carpinteros, indicates the place of materials, access and discards in the contemporary world. Also, an allegory of the subject and his practices in today's society.
Nature and culture are rearticulated in this project that invites the development of a contemporary humanism.
Related Topics
Subscribe
to receive the latest news and articles written by experts
May interest you