BAphoto INAUGURATES MEDIA POINT 2021 WITH THE MASTERCLASS CYCLE
In the weeks leading up to the fair and as part of the Media Point 2021 space, an Education Cycle in Contemporary Photography will be scheduled that will consist of three masterclasses led by renowned professionals in the photographic field. With the support of Zurich, BAphoto invites the public to approach photography from different perspectives. Each segment lasts 1 hour and a half, and is accesible via Zoom with prior registration.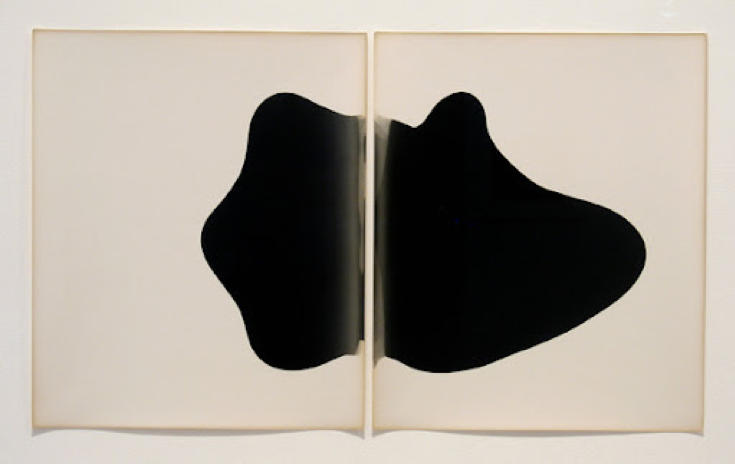 The first masterclass will be held on Thursday, September 23 at 7:00 p.m. (Bs. As) under the title "Photography and its exhibition" and will be in charge of Rodrigo Alonso.
Synopsis: It is no secret that the contemporary art circuit revolves around what is known as the culture of the exhibition: a work exists and acquires value to the extent that it is exhibited and/or circulates publicly. Museums, galleries, biennials, curators, awards, fairs, collectors, auctions are some of the agents that make up this circuit that gives legitimacy and places artistic productions in their historical site.
Photography had to go a long way to join this field. Some institutions and exhibitions were key for this to happen, as were certain transformations in their ways of presentation. This conference aims to review some milestones of this process and reflect - from this perspective - on the place of photography today.
Rodrigo Alonso has a Bachelor of Arts specialized in contemporary art and new media. Independent curator, researcher and theorist in the field of technological art, Alonso is a key figure in the history and present of this production in Latin America. He has published numerous essays and books on the subject. Among his publications, the following stand out: Does not know / Does not answer. Contemporary Photographic Practices from Latin America, 2008; Calibrating / Designing contexts. Curatorial Practices for Technological Arts, 2009; In Praise of the Low-Tech. History and aesthetics of technological arts in Latin America, 2015. Alonso also participated in the selection of the most promising young photographers on the international scene for the book Vitamin PH (Phaidon). He is an undergraduate and graduate university professor and advisor to international artistic foundations. In 2011 he was curator of the Argentine Pavilion at the LIV Venice Biennale.
The second installment, on Thursday, September 30 at 7:00 p.m. (Bs As), will led by Vivian Galbán and is entitled "Theory of a photographic Post-Pictorialism".
Synopsis: "Theory of a Photographic Post Pictorialism" is a seminar that will address a hypothesis about the dissolution of the photographic image in contemporary art. Historical-technical events in relation to photography will be reviewed to locate and understand the different mechanisms and processes that many artists are currently dealing with to develop their works.
Vivian Galban (Buenos Aires, Argentina, 1969), photographer specialized in the investigation of media, processes and contemporary technology applied to artistic creation, studied architecture at the Faculty of Architecture and Urbanism of the University of Buenos Aires (1993) and completed the Postgraduate Degree in Conservation and Rehabilitation of Architectural Heritage at the same Institution (1996). She founded the first Interactive Agency for Multimedia Development: MediaLab Argentina, Buenos Aires and Mexico City (1996/2012) and the first 3D Modeling and Layout Center in Buenos Aires (1994/1996). She participated in the Artist Draft Program residency at Kyoto Art Center, Japan (2005) and did the Beyond The Silver Gelatin Print specialization at Penumbra Foundation, New York (2018). Her works were selected in the Buenos Aires Photo Award (2015); at the ArtexArte Biennial (2015); in the Metrovías Contemporary Photography contest (2011) and she participated with the series "Between heaven and earth" in the XVII Biennial of Visual Arts of Santa Cruz de la Sierra, Bolivia (2010). She also participated in multiple national and international fairs, including arteBA, Argentina (2016), Lima Photo, Peru (2012/2017), ArtBo, Colombia (2013) and Zona Maco, Mexico (2013/2014), among others. She has conducted workshops and seminars at Usina de Arte, Buenos Aires (2018), Montevideo Photography Center (2017), Museum of Contemporary Art Buenos Aires (2014/2016), Recoleta Cultural Center, Buenos Aires (2015). She currently directs the chair of "Aesthetics, Art and Contemporary Culture" at the Institute of Photographic Art and Audiovisual Techniques of the National University of Avellaneda, Buenos Aires. Her works participated in exhibitions such as "Valley of the Yosemite, from the Rocky Ford, 1872" at the Museum of Contemporary Art in Buenos Aires (MACBA) curated by Teresa Riccardi (2016); Solo Show in Lima Photo with Rolf Art (2016); "We don't know what a body can do" in Rolf Art curated by Valería Gonzalez (2014), "Chroma - exterior night/interior day" Zicarelllo, Galban curated by Graciela Taquini at Centro Cultural Recoleta, Buenos Aires (2015). Her work was also part of the following group shows (selection): Res, Assef, Herbstein, Mangiante, Brodsky, Bianchi, Toto Blake and Galbán in Rolf Art (2011); Medici, Doffo, Galbán at Galería Rubbers Internacional (2012).
The last part of the series, by Gabriel Valansi, will be on Thursday, October 7 at 7:00 p.m. (Bs As) and, entitled "To look", is designed as a guide for said practice.
Synopsis: This is an introduction to the Art of Looking for Photography, but as a reflex action and can which be extended to other disciplines. It is an invitation to retrace and understand the keys to the grammar that Photography proposed from its origins to its most contemporary mutations.
Gabriel Valansi is a photographer and visual artist. He has represented Argentina in various international biennials including Ushuaia (2011) and Havana (2012 and 2003). He has been awarded numerous awards and recognitions, such as the Artist of the Year, by the Argentine Association of Critics (2001), Prize for the best multimedia exhibition, by the Argentine Association of Art Critics (2005), Prize of the OSDE Foundation for Visual Arts (2005), and his work has been cataloged in important leading national and international publications. Valansi has had numerous individual and group exhibitions in countries such as Argentina, Spain, France, Austria, Germany, Israel, Switzerland, United States, Brazil, Colombia, Paraguay, among others. Today, his work integrates national and international collections, both public and private, such as that of the Museum of Modern Art of Buenos Aires - MAMBA (Argentina), Museum Emilio Caraffa - MEC (Córdoba, Argentina), Bibliothèque Nationale (Paris, France) Museum of Fine Arts of Houston - MFAH (United States), Museum of Modern Art of São Paulo (Brazil), Museum of Modern Art of Rio de Janeiro (Brazil), Casa de las Américas (Cuba), among others.
Related Topics
Subscribe
to receive the latest news and articles written by experts
May interest you