THE SEA IS A RAIN OF VOICES: AMADEO AZAR'S SOLO SHOW IN DOT FIFTYONE
From 10/02/2022 to 11/13/2022
Dot Fiftyone.
Miami, Estados Unidos
The Argentinian artist Amadeo Azar is presenting an exhibition in Dot Fiftyone Gallery. The sea is a rain of voices presents interconnected artworks exploring new associations between sound and image and highlighting relevant moments in his country's history.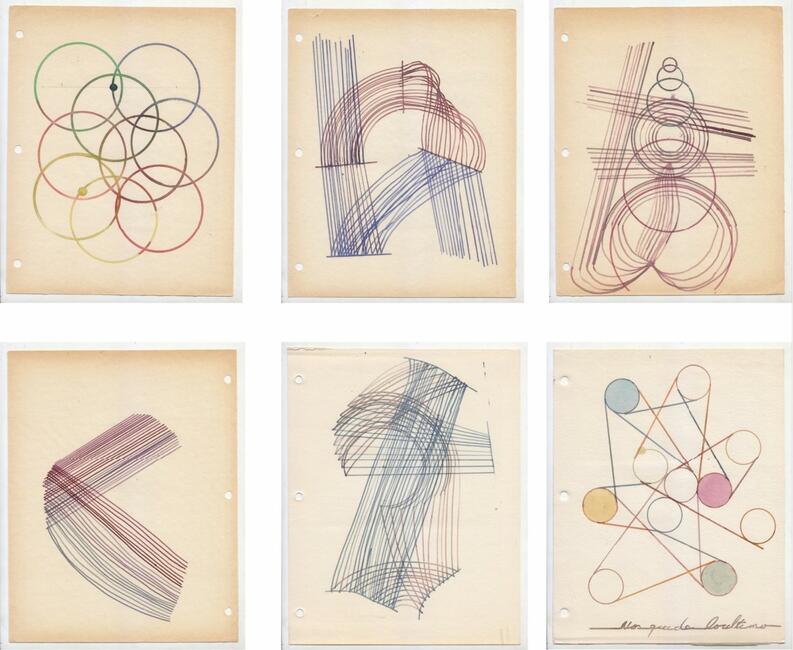 The exhibition puts together interactive installations in ceramic and bronze, watercolours juxtaposed with sounds and a video. This mixture of techniques reflects Azar's exploration of the intersections of history, modernism and architecture within the socio-political dynamics of his native Argentina.
"By revisiting critical moments that emerged in the utopias and ideologies of 20th-century Argentina, Azar explores how the political implications of these events intersect with aesthetic elements. He challenges the viewer to examine how a flow of historical references can transform into a symphony of sounds, synchronized drawings, and ceramics that become instruments of sound or tools for communication. Infused with meticulous techniques, carefully arranged compositions, and open-ended narratives, the interconnected works in this exhibition offer a glimpse of how non-linear narratives formulate within Azar's practice.", explains Jennifer Inacio, the proyect's curator.
Amadeo Azar (b. 1972, Mar del Plata, Argentina) interested in the visual languages of modernism in as much as they incarnated utopian sets of beliefs and views of the world and its future. He has focused on architectural and avant-garde movements of the first half of the XX Century, exploring how they related to and influenced political and social movements in Latin America. The choice of the materials and techniques Azar employs is deliberately specific to his production circumstances. He has mastered traditional art media such as watercolor or gold-leafing and has put them to work at the service of contemporary concerns. Azar works in other formats as a member of the two-person electronic music band The Black Future, developing pieces that integrate music, performance, and visual elements.
Has had solo exhibitions in the Museo de Arte Contemporáneo de Salta, Argentina; Centro Cultural de la Memoria Harold Conti, Buenos Aires; Centro Cultural Recoleta, Buenos Aires; and in galleries located in Mexico City, Miami, Cádiz, and Buenos Aires. In addition, he has participated in group exhibitions in numerous institutions, including The Drawing Center, New York; Queens Museum, New York; Fundación Federico Klemm, Buenos Aires; Museo de Arte Contemporáneo, Buenos Aires; Fundación Fortabat, Buenos Aires; amongst others. Azar has received the Pollock Krasner Foundation and the Fondo Nacional de las Artes awards.
THE SEA IS A RAIN OF VOICES | Solo exhibition of Amadeo Azar.
Until November 13th, 2022.
Dot Fiftyone. 7275 NE 4th Ave, Miami, USA.
Subscribe
to receive the latest news and articles written by experts
May interest you